Nshan Kesecker
Instructor of Old Persian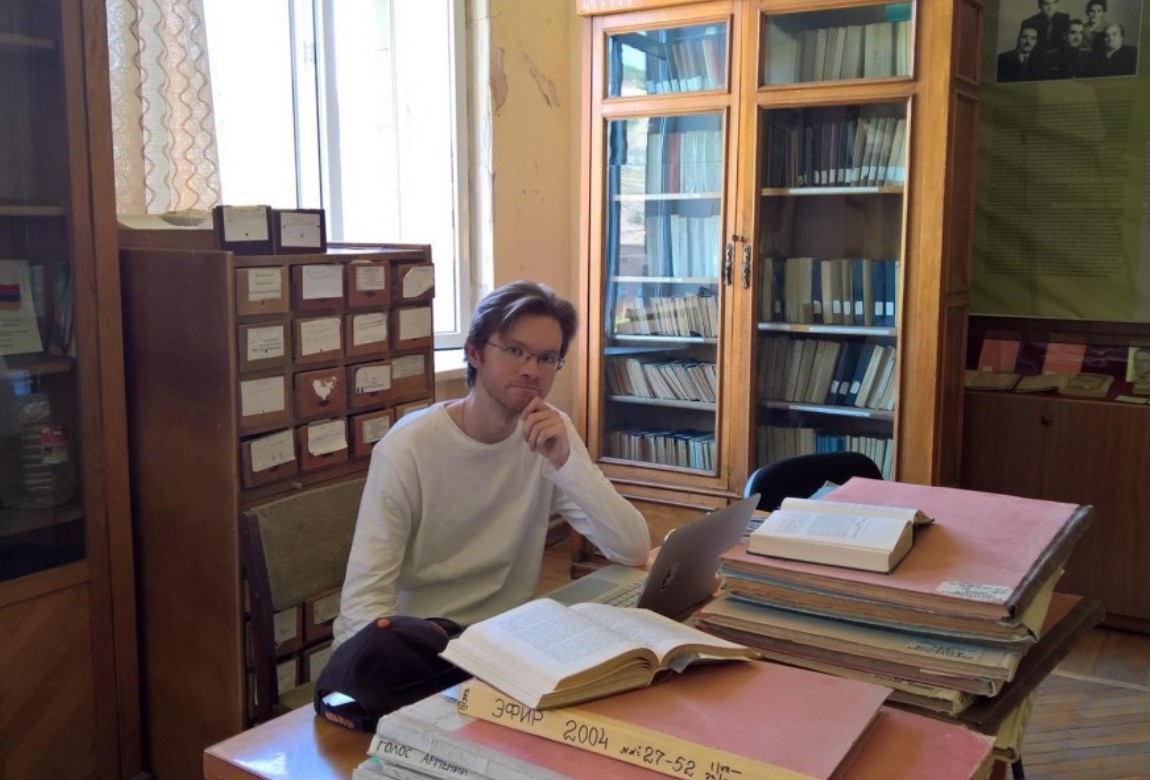 Nshan Kesecker is a Ph.D. student in the Department of Iranian Studies of Yerevan State University. He received his MA in Middle Eastern Studies from the University of Chicago's Center for Middle Eastern Studies (2015) and his BA in History from the University of San Francisco (2013). He has published academic articles regarding ancient Mesopotamian imperialism and royal ideology, focusing on the third millennium BC.
N. Kesecker has been interested in ancient history and languages since he was a kid. He is familiar with many ancient languages, having studied Ancient Greek, Classical Armenian (Grabar), Akkadian, Sumerian, Hittite, Old Persian, and Middle Persian (Pahlavi). He teaches a course on Old Persian at Yerevan State University.
His main field of research is the development of Mesopotamian royal ideology and its influence on later states, such as the Achaemenid Persian Empire. His knowledge of Mesopotamian royal inscriptions from the third to first millennia BC gives him a unique perspective for understanding the context of the Achaemenid Persian royal inscriptions. He is fluent in English and Armenian (both literary standards).