Check Upcoming Armenian Language Courses
Armenian Language Summer School, from Jul 07, 2024 to Aug 30, 2024 (8 weeks (or 4-7 weeks))
Armenian School of Languages and Cultures - ASPIRANTUM is organizing an Armenian language summer school in Yerevan, Armenia. The 8-week summer school will start on July 7, 2024, and will last until August 30, 2024. Applicants may also choose to participate in the 4, 5, 6, or 7 weeks program. READ THE DETAILS AND APPLY BELOW.
Learn More
Armenian School of Languages and Cultures - ASPIRANTUM is organizing an Armenian language summer school in Yerevan, Armenia. The 4 weeks Armenian language summer school will start on July 3, 2022, and will last till July 30, 2022. Applicants may also request to participate in a longer program.
Armenian School of Languages and Cultures - ASPIRANTUM is organizing its annual Armenian language summer school in Yerevan, Armenia. The 4-week Armenian language summer school will start on July 3, 2022, and will last till July 30, 2022.
The testimonials of ASPIRANTUM Armenian language summer and winter school alumni are available here: https://aspirantum.com/testimonials
2022 Armenian language summer school will help the participants to become skillful in written and oral modern Eastern Armenian. Reading and interpreting Armenian texts from different periods may also be included in the curriculum.
The 4-week Armenian language summer school includes 80 hours of intensive Armenian language teaching during 20 days (from Monday till Friday each week). Every day the participants will receive Armenian language instruction for 4 hours.
The classes start in the mornings or noon, and the schedule is the following:
09:00 (14:00) - 10:00 (15:00) - Armenian language class
10:00 (15:00) - 10:10 (15:10) - Coffee Break
10:10 (15:10) - 11:10 (16:10) - Armenian language class
11:10 (16:10) - 11:20 (16:20) - Coffee Break
11:20 (16:20) - 12:20 (17:20) - Armenian language class
12:20 (17:20) - 12:30 (17:30) - Coffee Break
12:30 (17:30) - 13:30 (18:30) - Armenian language class (fourth and final class)
During the Armenian language summer classes the following components will be covered every day:
Grammar: Every day class will cover the main grammatical concepts of the modern Armenian language.
Vocabulary: During the 4 weeks course it is anticipated that the participants will learn around 700 new Armenian words.
Listening: The participants will learn Armenian also through songs and movies as well as watching and listening to news and other short videos about interesting and sometimes funny topics and stories about Armenian realities.
Speaking: Every day the Armenian language classes will include role-plays to exercise speaking through discussions and conversations.
Writing: Each day the participants of the Armenian language class will have writing assignments and homework to complete for the next day.
Reading: Every day students will read and discuss political texts, prose and poetry, conversations, and news. The corpus of texts to be read and discussed during the classes comprises different prominent Armenian authors, daily conversations as well as news of the day.
Levels:
This Armenian language school is designed for participants, at least 18 years old.
The summer school 2022 will have 1 group of up to 12 participants (the ASPIRANTUM Armenian language groups during the last 8 years have usually had 2-8 students). The participants must have an upper elementary, lower-intermediate, and intermediate level of Armenian language knowledge before starting the classes with ASPIRANTUM.
We can also offer beginner classes if you request so.
Deadline:
The deadline to apply to the 4 weeks 2022 Armenian language summer school is March 21, 2022.
To apply, please fill in the application form below.
Participation fee:
The participation fee is 2590 USD for the 4 week Armenian Language course.
This price includes reading and writing materials, coffee breaks, welcome and farewell parties, transportation and meal costs during cultural trips, some dinners with guest speakers.
We will not cover accommodation, breakfast, lunch, dinner, visa costs, insurance, travel costs to Armenia, from Armenia and in Armenia, any costs of accompanying friends or family members.
Discount:
If you apply before February 15, 2022, and make the payment by February 21, 2022, the participation fee will be $2440
To apply please fill in the application form below.
Registered participants should send 100% of the participation fee before May 25, 2022 online or via a wire bank transfer.
Trips in Armenia
During the 4 weeks of international Armenian language summer school, 3 trips will be organized to the most popular cultural heritage sites of Armenia. On the first day (3 July 2022, Sunday) the school will start with a trip to the Garni pagan temple. During 2 other weekends, the participants will have guided trips to Amberd fortress and Lake Sevan.
Accommodation in Yerevan
Previously our summer and winter school participants have found great accommodation deals through Airbnb. Airbnb works perfectly in Yerevan and it is very easy to search and find a proper place. ASPIRANTUM staff is always ready to guide you and help to find the best accommodation through Airbnb. Please also check our detailed guide about how to find accommodation in Yerevan.
Scholarships
Each participant of the winter school may find other sources of financial aid from their own University/School/Community or other relevant foundations.
Letter of Invitation
ASPIRANTUM will provide applicants with an official letter of invitation to support scholarship and travel grant applications.
For questions and inquiries please contact [email protected] or whatsapp Dr. Khachik Gevorgyan +374-91-557978
To apply, please fill in the application form below.
"Choosing to take the ASPIRANTUM Armenian language course was one of the best decisions that I have made. Though my ASPIRANTUM program was just three weeks, everything that I learned will stay with me for the rest of my life."

Eric Vartany

"I knew barely no Armenian when I arrived, the alphabet, a vague inkling of the grammar, some words, and by the time I left I was able to understand the logic of most texts I came across, and to become independent in my studies."

Miguel Monteiro

MA student, University of Coimbra, Portugal

"My expectations were high, and yet I was pleasantly surprised. I left the course with a thorough understanding of the grammar, a fundamental vocabulary, and all the resources to build upon it myself."

Rasmus Thorsø Nielsen

PhD student, Leiden University, The Netherlands

"As a multi-language learner, the Armenian language classes were the best of the classes I have taken so far. In class we learned vocabulary and grammar, and practiced each of speaking, listening, writing and reading. The class consisted of both learner at intermediate level of Armenian and learner at elementary level, and everyone realized progress in their Armenian."

Chihiro Taguchi

Student, Department of Political Science, Keio University, Tokyo, Japan

"The summer school staff made Armenia an experience I'll never forget. I am very pleased with this experience and, if I have the opportunity, I'll return again to Yerevan to attend another language summer school with ASPIRANTUM."

Leonardo De Santis

BA student, Scuola Normale Superiore of Pisa, Italy

"My experience on the Armenian Studies Summer School 2016 was absolutely unforgettable. With a flexible lesson structure, lecture series and timetable I was able to tailor the course around my needs and interests, and came away with a thorough knowledge of the Armenian language as well as a much deeper understanding of the region's ancient, medieval, and modern history and culture."

Nicholas Matheou

PhD Candidate, University of Oxford, UK

"The ASPIRANTUM Armenian Language Summer School greatly enhanced my Eastern Armenian speaking, reading, and writing skills. We had an excellent group of students in our class from different countries, all of whom balanced their serious academic interest with good wit and humor."

Pietro Shakarian

PhD student, Ohio State University, USA

"I warmly recommend all future students, whether they are beginners or advanced students (in small or bigger groups), to participate in the unique ASPIRANTUM summer school concept. The secret is the set-up of the course being fully immersed in the language and culture of Armenia. Thanks to this approach I overcame my barrier and started to communicate at simple level and picking up conversations."

Rene Bekius

Researcher, Erasmus University in Rotterdam, Netherlands

"Armenian studies summer school was the experience which made my dream about visiting Armenia and speaking Armenian come true. I already know I will return for sure as I´ve found new inspirations and ideas for my research and now I have even bigger motivation to develop my language skills – maybe in the Winter School this time."

Simona Reseková

Graduate Student, Department of General History and Department of Romance Studies at Charles University, Prague

"The participation in the Summer School for Armenian Studies will be remembered as one of my most fruitful and pleasant study experiences. Intense and well organized program, high educational standards, good accommodation, kind and generous attitude, in short – ASPIRANTUM Summer School is highly recommended!"

Yana Tchekhanovets

Archaeologist, PhD candidate, Hebrew University of Jerusalem, Israel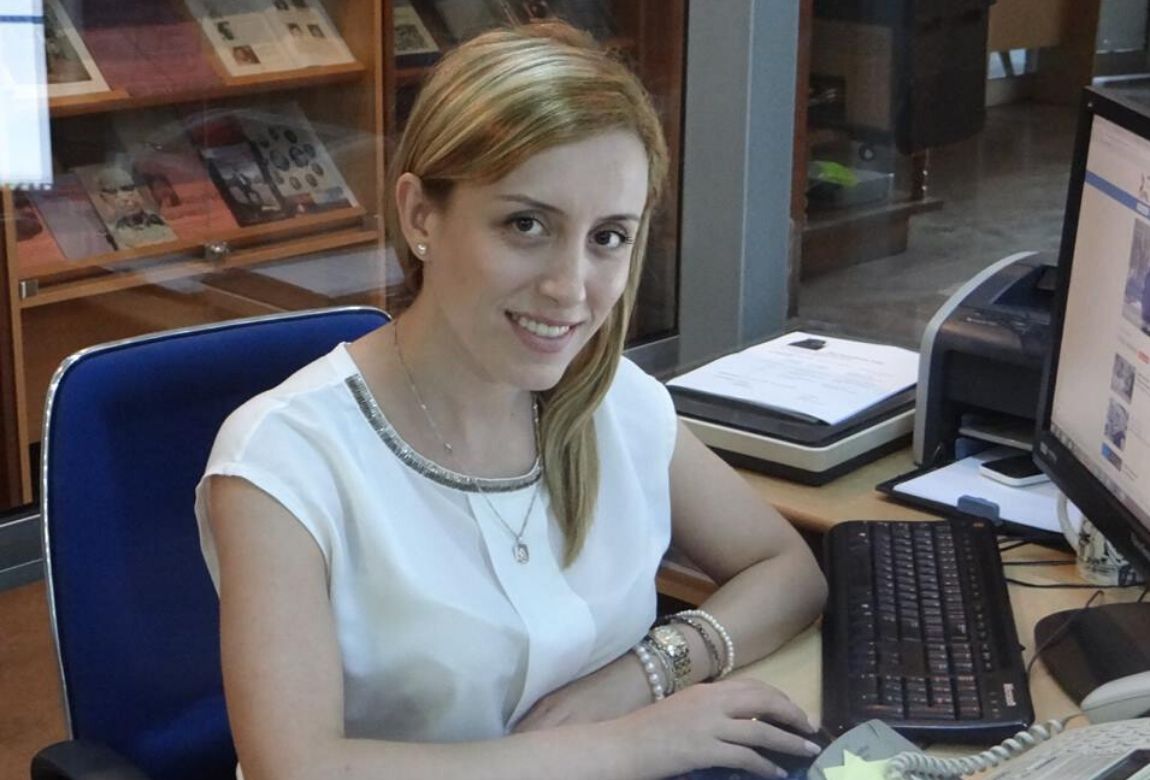 Lilit teaches Armenian with individual needs of each student in mind.