Check Upcoming Armenian Language Courses
Armenian Language Summer School, from Jul 07, 2024 to Aug 30, 2024 (8 weeks (or 4-7 weeks))
Armenian School of Languages and Cultures - ASPIRANTUM is organizing an Armenian language summer school in Yerevan, Armenia. The 8-week summer school will start on July 7, 2024, and will last until August 30, 2024. Applicants may also choose to participate in the 4, 5, 6, or 7 weeks program. READ THE DETAILS AND APPLY BELOW.
Learn More
This Armenian language 3 weeks school is designed for students, at least 18 years-old, who want to make well-grounded progress in their knowledge of the Eastern Armenian language, deepen their knowledge of Armenian grammar, colloquial speech and literary language. It offers an intensive Armenian language course spanning 60 hours, divided into 15 days of instruction and focusing on grammar, reading, speaking, and writing.
ASPIRANTUM is pleased to announce its third International Armenian language 3 weeks winter school in Yerevan, Armenia to take place from December 02, 2018 to December 22, 2018.
This 21 days' winter school offers participants to master skills in written and oral modern Armenian, reading and interpreting Armenian texts from different periods as well as rapidly deepening their knowledge in colloquial Armenian.
During the winter school cultural trips will be offered, which will transform your stay in Armenia into an unforgettable, academically oriented endeavour.
The program will be launched in Yerevan on December 02 and will continue till December 22.
This school is designed for students, at least 18 years-old, who want to make well-grounded progress in their knowledge of the Eastern Armenian language, deepen their knowledge of Armenian grammar, colloquial speech and literary language. It offers an intensive Armenian language course spanning 60 hours, divided into 15 days of instruction and focusing on grammar, reading, speaking, and writing.
ASPIRANTUM Armenian language winter school is open to anyone with upper elementary knowledge of the Armenian language. The Armenian language classes are organized with the academic interests of the participants in mind to ensure that BA, MA, PhD students as well as post-docs and professors can benefit from it.
Our teacher of Armenian is a native speaker who has several years' experience in teaching Armenian as a foreign language in Armenia and abroad.
TO APPLY please fill in the application form below.
Participation fee is 1590 USD.
Application deadline is October 10, 2018.
Registered participants should send 100% of the participation fee before November 10, 2018 online or via a wire bank transfer.
This price includes reading and writing materials, coffee breaks.
We will not cover: Accommodation, insurance, breakfast, lunch, dinner, visa costs, travel costs to Armenia, from Armenia and in Armenia, any costs of accompanying friends or family members.
There are several scholarships available to participate in ASPIRANTUM's Armenian language winter school. For details on scholarships, please check our "scholarships" section.
Each participant of the summer school may find other sources of financial aid from their own University/School/Community or other relevant foundations. ARMACAD will provide applicants with an official letter of invitation to support scholarship and travel grant applications.
For questions and inquiries please contact [email protected] or whatsapp Dr. Khachik Gevorgyan +374-91-557978
During this winter school Levon Abrahamian will deliver a lecture about Armenian identity and Vahram Danielyan will have a lecture about Armenian literature.
You may also apply to 2 weeks Armenian language winter school 2018.
ASPIRANTUM also organizes 3 weeks Russian language winter school in 2018.
"This is a unique and well run course, perfect for anyone hoping to make good progress in a short amount of time. I recommend the Armenian Language School to anyone learning Modern Eastern Armenian."

Alyssa Maria Mathias

PhD Candidate, Ethnomusicology, UCLA, USA

"I was very pleased with my experience in Armenian language winter school 2016. The teacher and organizers were both personal and professional, responding very quickly to any and all inquiries and making everything about the application process and other logistical arrangements as smooth and painless as possible."

Jesse Siragan Arlen

PhD Candidate, Near Eastern Languages and Cultures, UCLA, USA

"This winter school was one of the best, most challenging, and most rewarding language-learning experiences I have had. At the heart of Eastern Armenian program was Sona, the teacher of the course. Besides being a highly skilled instructor, she comes up with creative ways to make the language sink in, and avoids English to make it an immersive environment."

Natasha Bednarz

Boston College graduate

"The language course and trip to Armenia far exceeded my expectations in every way. By the end of the course I had achieved more than I had expected and feel well-prepared to continue with self-study, until such time as I am able to attend another course, which I very much hope I will be able to do at some point."

Rachel Dryden

PhD student, University of Cambridge, UK

"The intensive winter course I participated in was a great experience not only of learning but also social and cultural. I highly recommend it. During the course we completed an entire overview of Armenian grammar in a very well structured and clear manner."

Yakir Paz

Post-Doc, Hebrew University of Jerusalem, Israel

"I found the Armenian Studies Summer School a very rewarding experience. The program was full with classes, trips and activities that enabled me to learn a lot about Armenia's past and present."

Alyson Wharton

Lecturer, School of History and Heritage, University of Lincoln, UK

"As a multi-language learner, the Armenian language classes were the best of the classes I have taken so far. In class we learned vocabulary and grammar, and practiced each of speaking, listening, writing and reading. The class consisted of both learner at intermediate level of Armenian and learner at elementary level, and everyone realized progress in their Armenian."

Chihiro Taguchi

Student, Department of Political Science, Keio University, Tokyo, Japan

"The Armenian Studies Summer School was an experience I won't ever forget. I arrived in Armenia not really knowing anyone and not sure what to expect, but the Summer school staff, professors, and students made Armenia an experience I'll never forget."

Erin Blankenship

Arabic Program Director, Department of Languages, Literatures and Cultures, University of South Carolina, MA, Harvard University

"My experience on the Armenian Studies Summer School 2016 was absolutely unforgettable. With a flexible lesson structure, lecture series and timetable I was able to tailor the course around my needs and interests, and came away with a thorough knowledge of the Armenian language as well as a much deeper understanding of the region's ancient, medieval, and modern history and culture."

Nicholas Matheou

PhD Candidate, University of Oxford, UK

"The ASPIRANTUM Armenian Language Summer School greatly enhanced my Eastern Armenian speaking, reading, and writing skills. We had an excellent group of students in our class from different countries, all of whom balanced their serious academic interest with good wit and humor."

Pietro Shakarian

PhD student, Ohio State University, USA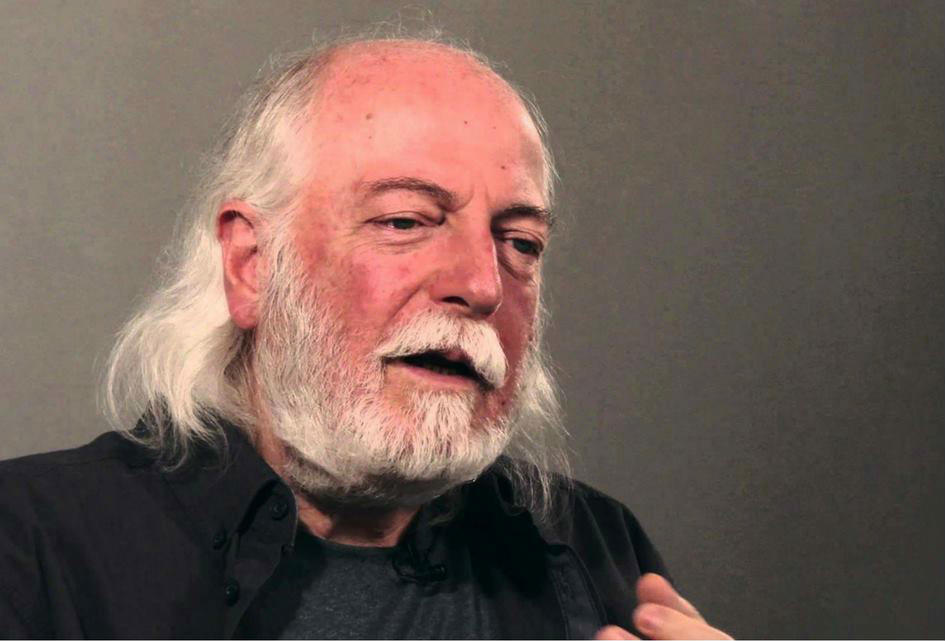 Levon Abrahamian teaches Armenian Identity course in a way to amaze and surprise the participants with the depth of the topic.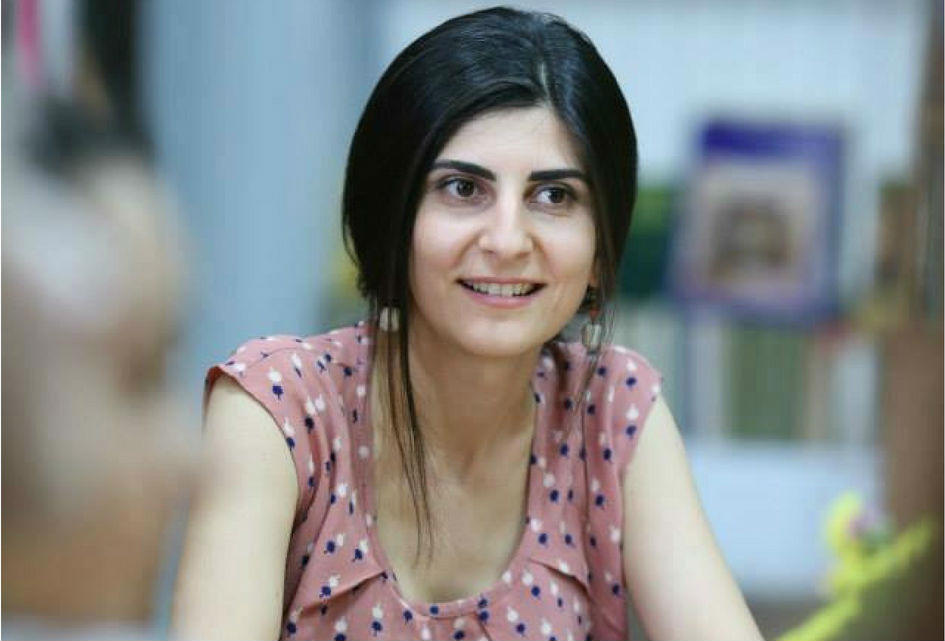 Sona Mnatsakanyan teaches Armenian with passion and inspiration, thus motivating students to learn the language with patience and love.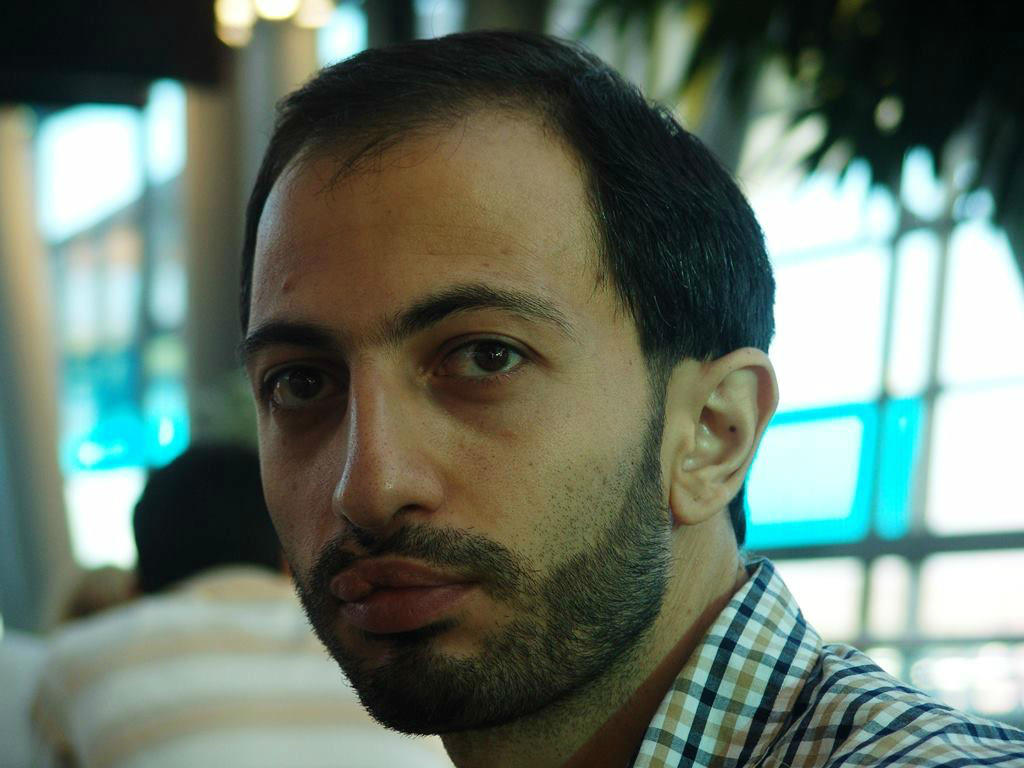 Vahram Danielyan is an assistant professor at the Department of Modern Armenian Literature, YSU and also teaches Armenian language and literature at the American University of Armenia.
Scholarships for Armenian Language Courses
Calouste Gulbenkian Foundation Short Term International Grants for Armenian Studies
The Armenian Communities Department of the Calouste Gulbenkian Foundation is giving the possibility to qualified students, academics and researchers in Armenian Studies to participate in activities related to their field of studies, encouraging academic interaction and exchange of knowledge and ideas. The maximum grant amount will be based on proposals received, but shall not exceed 5,000 USD.
View
Critical Language Scholarships (CLS) for US students
The Critical Language Scholarship (CLS) Program is an intensive overseas language and cultural immersion program for American students enrolled at U.S. colleges and universities. The program includes intensive language instruction and structured cultural enrichment experiences designed to promote rapid language gains.
View
Foreign Language and Area Studies (FLAS) Fellowships Program for US students
The Foreign Language and Area Studies (FLAS) Fellowships program provides allocations of academic year and summer fellowships to institutions of higher education or consortia of institutions of higher education to assist meritorious undergraduate students and graduate students undergoing training in modern foreign languages and related area or international studies. Eligible students apply for fellowships directly to an institution that has received an allocation of fellowships from the U.S. Department of Education.
View