Introduction to the Iranian languages
2 weeks, from Mar 04, 2024 to Mar 15, 2024
Online from Yerevan, Armenia
Apply by Feb 15, 2024
Price: $700
Discounted Price: $500 (If payment done until Jan 17, 2024)
This brief yet comprehensive course is intended to introduce the Iranian languages, their grammar, history, politics, geography, genetic relationships, etymology, etc. During the two weeks (25 hours) of the course, students will acquire a solid foundation in Iranian linguistics, get familiar with separate Iranian languages (such as Persian, Tajiki, Dari, Kurdish, Pashto, Balochi, Talyshi, etc.), learn the etymology of numerous interesting words, and eventually, get helpful instructions in case they want to pursue their studies further.
Armenian School of Languages and Cultures - ASPIRANTUM organizes an "Introduction to the Iranian languages" online course. The 2 weeks online school will start on March 4, 2024, and will last till March 15, 2024.
This 2 weeks online school will be organized on working days each week (5 days each week, 10 days during two weeks) and will include 25 hours of intensive teaching (2.5 hours during each day).
The syllabus of the course is available here: https://aspirantum.com/curriculum/introduction-to-iranian-languages-syllabus.
We are planning to start the online classes at 9 PM Yerevan time. This time is mainly comfortable for the students from European and American countries. Depending on applicants' geography, the time may be changed, and all applicants will be informed about the time changes before the course.
The 2.5 hours class of each day will be divided into the following sections:
First class - Homework, Lecture, Presentation, and Discussion
Break
Second class - Lecture, Presentation, and Discussion
The course is offered by Prof. Vardan Voskanian (Yerevan State University), who, besides having thorough knowledge in the theory of the Iranian languages, has masterly knowledge of Kurdish, Talyshi, Pashto, Tati, Dari, Tajiki and several other Old, Middle and New Iranian and Indian languages and dialects (beside Persian, in which he has a native-speaker fluency).
Everyone interested in Iranian studies, in general, should have at least some basic knowledge about the languages spoken in or outside Iran, which belong to this branch of Indo-European languages. You will be surprised to learn about the etymology of many Iranian words and may also be curious to know how different words, charged with significant and intricate cultural and religious concepts, have carried ideas into the different parts of the globe.
By taking part in this course, you will learn about ancient and new Iranian languages and the peoples who speak them, will deepen your knowledge of the culture, literature, and history of Iran and its neighbors, will meet new people in a warm and friendly atmosphere of the (online) classroom.
Keywords: Iranian studies; Iranian languages; Indo-Iranian branch; Persian, Kurdish, Pashto, Talyshi, Balochi, Tati; Avestan, Old Persian, Parthian, Middle Persian; Iran, Turkey, Iraq, Afghanistan, Tajikistan, Pakistan.
After completing the course, you will find answers to questions such as:
Which languages are Iranian, and why are they called "Iranian"?

How many Iranian languages are there in and outside Iran?

What are the relations between the Iranian and non-Iranian languages of the area (Middle East, Central Asia, Caucasus, etc.)?

What political, cultural, and educational role do the Iranian languages play in the Near East and the neighboring areas.

How important is it to study these languages?

What is the principle behind the traditional division of the Iranian languages into 4 branches (South- and North-Western; South- and North-Eastern)?

How many Arabic/Syriac/Greek/etc. loanwords are there in Persian and vice versa?

What is the difference between Old/Middle Persian and New Persian?

How close are Kurdish and Persian to each other?

Why is Balochi considered a conservative Iranian language?

Which are the geographical areas where the Iranian languages are/were spoken.

What are the main characteristics of the most influential Iranian languages?

Why does Armenian have many Iranian (Parthian, but not only) loanwords, despite not being an Iranian language?

If one is interested in studying a particular Iranian language, what sources and textbooks are there?
How else will you benefit from the course:
You will benefit from Prof. Voskanian's immense knowledge of Iranian linguistic history and etymology.

You will acquire basic knowledge and taste some important Iranian languages (Kurdish, Pashto, Balochi, Tati, Talyshi).

Get instructions on how and where to study these languages.

You will get access to numerous textbooks and articles on the Iranian languages.
The class will be conducted in English. It is preferable that participants have some knowledge of Persian or any other modern Iranian language.
Regular Deadline:
The deadline to apply to the Introduction to the Iranian languages online course is February 15, 2024.
To apply, please fill in the application form below.
Deadline for discounted fee:
June 1, 2021 (see discount details in the "Participation fee" section below).
Participation fee:
The participation fee for the 2 weeks Introduction to the Iranian languages online course is $700.
Discount 1
If you apply before January 15, 2024, and make the payment by January 17, 2024, the participation fee will be 500 USD.
Discount 2
Need-based discounts will also be available. Please send an email to [email protected] describing your situation, and we will consider your case individually.
Each participant of the online school may find sources of financial aid from their own University/School/Community or other relevant foundations.
Letter of Invitation
If necessary, ASPIRANTUM will provide applicants with an official letter to support scholarship applications.
Maximum capacity in the group: 12 students
Communication medium: The online course will be organized through Zoom.
To apply, please fill in the application form below.
Registered participants should send 100% of the participation fee before February 28, 2024, online via debit/credit card (Visa or Mastercard).
For questions and inquiries, please contact [email protected] or Whatsapp Dr. Khachik Gevorgyan +374-91-557978
To apply, please fill in the application form below.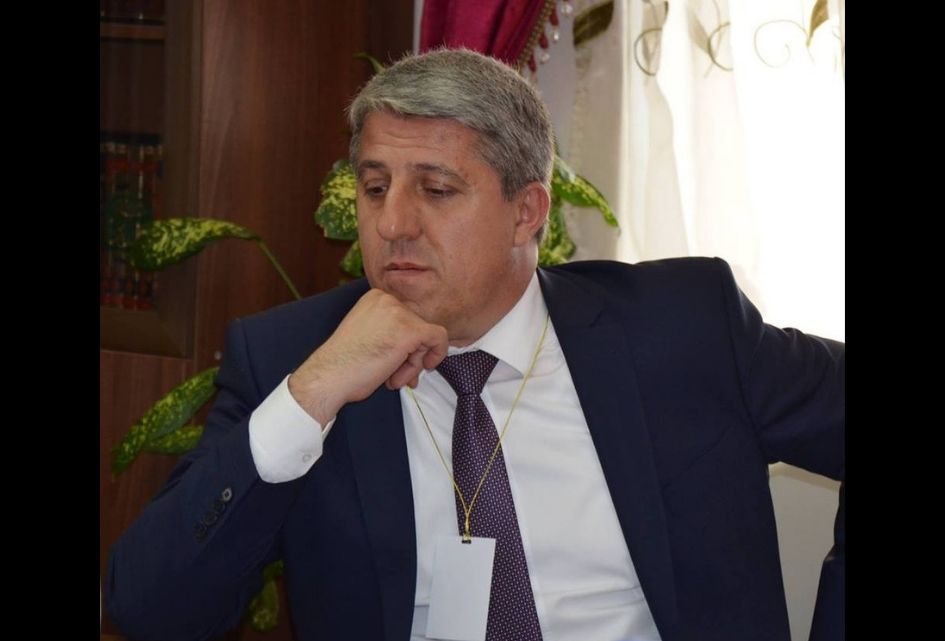 Vardan Voskanian has 22 years' experience of teaching Persian to foreign students in an unforgettable way.
Introduction to the Iranian Languages Syllabus
Below you will find the syllabus of the course "Introduction to the Iranian language"․ During the two weeks (10 days) students will acquire a solid foundation in Iranian linguistics, get familiar with separate Iranian languages (e.g. Persian, Tajiki, Dari, Kurdish, Pashto, Balochi, Talyshi), and the politics around them. The first week will serve as a general introduction to the Iranian subbranch of the Indo-Iranian branch of the Indo-European languages. The internal divisions of the Iranian languages, their particular characteristics, and the chronological divisions of these languages will be discussed. In the second week, separate languages will be studied each day. These include Persian (along with Dari and Tajiki), Kurdish, Pashto, Talyshi and Zazaki (Dimli)․
Learn More
Apply
After you fill in all fields and press the APPLY button you will receive an email with the copy of your application, which will confirm, that we have received your application. If you do not receive the mentioned email with the copy of your application form within 20 minutes please send an email to us at [email protected]
See Other Persian Language Courses