Learn Persian Through Rumi's Masnavi
3 weeks, from Mar 04, 2024 to Mar 22, 2024
Online
Apply by Feb 07, 2024
Price: $900
Discounted Price: $700 (If payment done until Jan 17, 2024)
Armenian School of Languages and Cultures - ASPIRANTUM is inviting you to apply to the "Learn Persian through Rumi's Masnavi" online course. The full course will last for 3 weeks. This online course will start on March 04, 2024 and will last till March 22, 2024.
The testimonials of ASPIRANTUM Persian language summer, winter and online school alumni are available here: https://aspirantum.com/testimonials
"Learn Persian through Rumi's Masnavi" is a near advanced course and students will need to have a solid background of Persian with at least intermediate skills in Persian reading comprehension.
The "Learn Persian through Rumi's Masnavi" online course will help the participants to master skills in Persian, particularly in reading and interpreting Persian classical poetry, deepen their knowledge of the Masnavi and learn the various meanings of Persian words.
This course will be organized on Mondays, Tuesdays, Thursdays, and Fridays each week (4 days each week, 12 days over three weeks) and will include 42 hours of intensive Persian teaching (3.5 hours during each day). In addition to reading and discussing the Masnavi every day, the students will also read an article in Persian by an Iranian scholar about a unique aspect of the Masnavi. These readings are available in our syllabus. Every day the class will start with a discussion of the homework and the mentioned article. Following this, the class will read, interpret and decipher one or several stories from the Masnavi. Each day's class will end with discussion and questions.
The full syllabus of the "Learn Persian through Rumi's Masnavi" online course is available here: https://aspirantum.com/curriculum/learn-persian-through-rumi-masnavi-syllabus
We are planning to start the online classes at 9 PM Yerevan time. This time was chosen in order to accommodate students from both European and American countries. Depending on the geographic location of applicants, the time may be changed and all applicants will be informed about these changes prior to the start of the course.
Each four-hour day will be divided into the following sections:
First class - homework and discussion of homework article
Break
Second class - Reading Masnavi
Break
Third class - Reading Masnavi, Discussion and Questions
During the "Learn Persian through Rumi's Masnavi" classes, the following components will be covered every day to foster the Persian language knowledge of the participants:
Grammar: Every day, we will cover the main grammatical concepts of the Masnavi along with their parallels in modern Persian.
Vocabulary: During the 3-week course it is anticipated that the participants will learn around 600 or more Persian words that will facilitate their further study of Classical Persian literature.
Listening: The classes are scheduled in a way so that each day participants will also listen to audio recordings of the Masnavi.
Speaking: Every day the classes will push the students to exercise their speaking abilities through discussions, conversations and role-plays about various stories of the Masnavi.
Writing: Each day the participants will have assignments and homework to complete for the next day.
Reading: Every day, students will read and discuss the text of the Masnavi. The corpus of texts to be read and discussed during the classes will include various stories from the Masnavi.
This Persian language school is designed for participants who want to make well-grounded progress in their knowledge of the Persian language, deepen their knowledge of Persian grammar, the literary language and classical poetry through Rumi's Masnavi.
The "Learn Persian through Rumi's Masnavi" online course will have 1 group of up to 12 participants. The participants must have at least an intermediate level of Persian knowledge before starting this course with ASPIRANTUM.
ASPIRANTUM's Persian language schools are organized in a way that undergraduate and graduate students, researchers and professors as well as anyone interested in learning Persian through the Masnavi will benefit from it. Thus, everyone with an intermediate level of Persian is welcome to apply and participate in ASPIRANTUM's "Learn Persian through Rumi's Masnavi" course from March 04, 2024 till March 22, 2024, online.
Deadline:
The deadline to apply to the 3 weeks "Learn Persian through Rumi's Masnavi" online course is February 7, 2024.
To apply, please fill in the application form below.
Participation fee:
The participation fee for the two-week course is $900.
Discount 1
If you apply before January 15, 2024, and pay by January 17, 2024, the participation fee will be 700 USD.
Discount 2
Need-based discounts will also be available. Please send an email to [email protected] describing your situation and we will consider your case individually.
Each participant of the online school may find sources of financial aid from their own University/School/Community or other relevant foundations.
Letter of Invitation
If necessary, ASPIRANTUM will provide applicants with an official letter to support scholarship applications.
Maximum capacity in the group: 12 students
Communication medium: The online course will be organized through Zoom.
To apply please fill in the application form below.
Registered participants should send 100% of the participation fee before February 21, 2024 online via debit/credit (Visa or Mastercard).
For questions and inquiries, please contact [email protected] or Whatsapp Dr. Khachik Gevorgyan +374-91-557978
To apply, please fill in the application form below.
"As a long time and advanced learner of Persian, I was highly impressed by the quality of the instruction and gained myself much from it."

Asael Benyami

MA student, The Hebrew University of Jerusalem, Israel

"The Shāhnāma course was a great way to learn Persian by sparing with a classical Persian text. Students left with a better understanding of Firdawsī's magnum opus (shāhkār) and will never envision the Shāhnāma the same way again."

Christopher "Carson" Conlon

MPhil, Islamic Studies and History, University of Oxford, UK

"I shall look forward, time and circumstances permitting, to participating in some of the other Persian courses that Aspiratum plans in the future."

Husain Kazmi MD

Independent Scholar, USA

"The course "Learn Persian Through the Shahname" in which I took part in September 2020 was a wonderful experience."

Piotr Szustakiewicz

MA student, University of Warsaw, Poland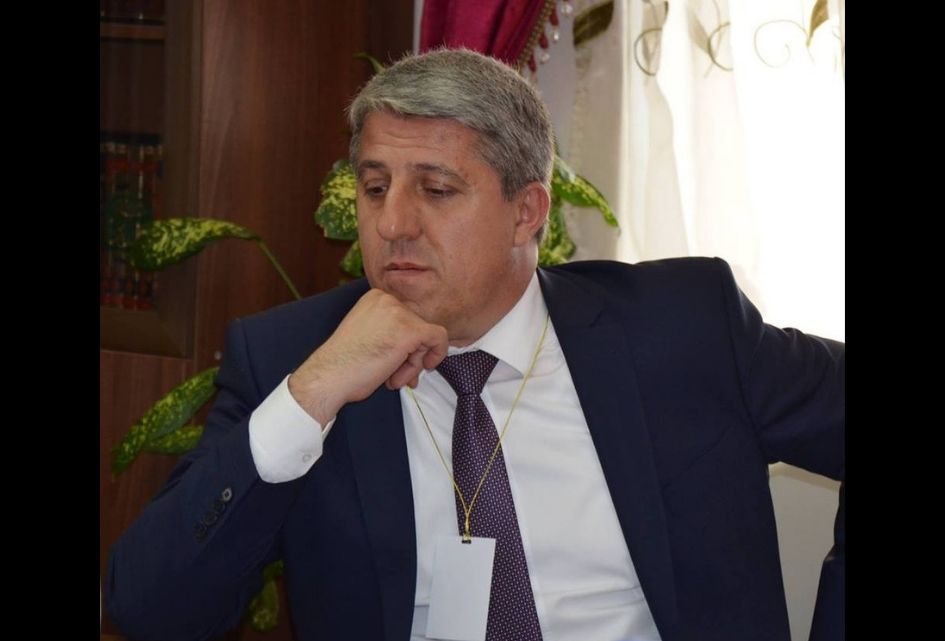 Vardan Voskanian has 22 years' experience of teaching Persian to foreign students in an unforgettable way.
Learn Persian through Rumi's Masnavi Syllabus
The course is about one of Rumi's Masterpieces, the Masnavi Ma'navi. The aim of this course is to advance and improve participants' knowledge of the Persian language through studying the mostly colloquial language style of the work as is still practiced by Persian speakers. The conversation and discussion units of each teaching day will provide the participants with a chance for more interactive immersion experiences. The aim is that by the end of the course the participants are expected to be able to recognize the widely used verses of the Masnavi as proverbs and metaphors in everyday language. Each day will focus on intense readings of the Masnavi, explanations of difficult words, lexical variations and verse semantics, as well as the individual words and their function within the tales and stories.
Learn More
Apply
After you fill in all fields and press the APPLY button you will receive an email with the copy of your application, which will confirm, that we have received your application. If you do not receive the mentioned email with the copy of your application form within 20 minutes please send an email to us at [email protected]
See Other Persian Language Courses