Check Upcoming Persian Language Courses
Persian Language Winter School, from Dec 05, 2022 to Dec 30, 2022 (4 weeks)
We invite international participants to take part in our 2022 Persian language winter school. We value classroom experience, networking opportunities, one-to-one tutoring, academic conversations, good food, and traveling to wonderful destinations during our Persian summer and winter courses. The 4-week Persian language winter school will start on December 5, 2022, and will last till December 30, 2022. We appreciate your time and your commitment to learning Persian and promise to organize an unforgettable Persian language course for you. And this is why we ask and encourage you to apply and participate. Thank you.
Learn More
Armenian School of Languages and Cultures - ASPIRANTUM is inviting you to apply to the "Learn Persian through the Shahname" online course. The full course will last for 2 weeks, but students may choose to participate in the first week. This online course will start on June 27, 2022, and last till July 8, 2022.
"Learn Persian through the Shahname" is a near advanced course and students will need to have a solid background of Persian with at least intermediate skills in Persian reading comprehension.
The testimonials of ASPIRANTUM Persian language summer, winter, and online school alumni are available here: https://aspirantum.com/testimonials
The "Learn Persian through the Shahname" online course will help the participants to master skills in Persian, particularly in reading and interpreting Persian classical poetry, deepen their knowledge of the Shahname and learn the etymologies and various meanings of Persian words.
The 2 weeks "Learn Persian through the Shahname" online course offers 40 hours of intensive Persian language classes from Monday till Friday each week during 10 days of teaching (or 20 hours during 5 days if participants choose to participate in the first week only). Every day the participants will receive Persian language instruction through the Shahname for 4 hours. In addition to reading and discussing the Shahname every day, the students will also read an article in Persian by an Iranian scholar about a unique aspect of the Shahname. These readings are available in our syllabus. Every day the class will start with a discussion of the homework and the mentioned article. Following this, the class will read, interpret and decipher one story from the Shahname. Each day's class will end with discussion and questions.
The full syllabus of the "Learn Persian through the Shahname" online course is available here: https://aspirantum.com/curriculum/learning-persian-through-shahname-syllabus
We are planning to start the online classes at 9 PM Yerevan time. This time is mainly comfortable for the students from European and American countries. So depending on the geography of applicants, the time may be changed and all applicants will be informed about the time changes prior to the course.
The four hours class of each day will be divided into the following sections:
First class - Homework and discussion of homework article
Break
Second class - Reading Shahname
Break
Third class - Reading Shahname
Break
Fourth class - Discussion and questions
During the "Learning Persian through Shahname" classes the following components will be covered every day to foster the Persian language knowledge of participants:
Grammar: Everyday class will cover the main grammatical concepts of the Shahname with parallels to modern Persian, Middle Persian, and Old Persian.
Vocabulary: During the 2 weeks course it is anticipated that the participants will learn more than 500 Persian words that will facilitate their further study of classical Persian literature.
Listening: The classes are scheduled in a way that each day participants will also listen to audio recordings of the Shahname.
Speaking: Every day the classes will push the students to exercise their speaking abilities through discussions, conversations, and role-plays about different stories of the Shahname.
Writing: Each day the participants will have assignments and homework to complete for the next day.
Reading: Everyday students will read and discuss the text of the Shahname. The corpus of texts to be read and discussed during the classes will include different stories from Shahname, like the stories of Rostam and Sohrab, Siavash, the battle of Davazdah Rokh, Bizhan and Manizhe, Rostam and Esfandiar, etc.
This Persian language school is designed for participants who want to make well-grounded progress in their knowledge of the Persian language, deepen their knowledge of Persian grammar, literary language, and classical poetry through the Shahname.
The "Learning Persian through Shahname" online course will have 1 group of up to 12 participants. The participants must have at least an intermediate level of Persian language knowledge before starting this course with ASPIRANTUM.
ASPIRANTUM's Persian language schools are organized in a way that undergraduate and graduate students, researchers, and professors as well as anyone interested in learning Persian through Shahname benefit from it the most. So everyone with an intermediate level of Persian is welcome to apply and participate in ASPIRANTUM's "Learning Persian through Shahname" course from June 27, 2022, till July 8, 2022, online.
Instructor: The "Learn Persian through Shahname" online course will be taught by Mr. Ruben Nikoghosyan and Professor Vardan Voskanian will be the assistant instructor during this course (see profiles below).
Deadline
The deadline to apply to the 1 or 2 weeks "Learn Persian through the Shahname" online course is May 25, 2022.
To apply, please fill in the application form below.
Participation fee
The participation fee is 600 USD if you only participate in the first week of the course. The participation fee for the two weeks full course will be 900 USD.
Discount
Need-based discounts will be available. Please send an email to [email protected] describing your situation and we will consider your case individually.
(Each participant of this online school may find sources of financial aid from their own University/School/Community or other relevant foundations).
Letter of Invitation
If necessary ASPIRANTUM will provide applicants with an official letter to support scholarship applications.
Maximum capacity in the group: 12 students
Communication medium: The online course will be organized through Zoom.
To apply please fill in the application form below.
Registered participants should send 100% of the participation fee before June 15, 2022, online via a Visa or a Mastercard.
For questions and inquiries please contact [email protected] or Whatsapp Dr. Khachik Gevorgyan (linkedin.com/in/khachikgevorgyan) +374-91-557978
To apply, please fill in the application form below.
"This course left a lasting impression on all participants. We are grateful to the ASPIRANTUM team for quickly adopting to the online format this summer. We are also grateful to Professor Voskanian for his encouragement, support, and friendship."

Christopher Conlon

MPhil, Islamic Studies and History, University of Oxford, UK

"I greatly benefited from this course and my level of Persian improved rapidly. I would definitely recommend this course and I hope to attend next year's Persian Summer School in Yerevan in person!"

Nadine Lützelschwab

Graduate Student, University of Oxford, UK

"My language skills improved quickly over 3 weeks and I cannot wait to go to Armenia in person for future courses."

Shutong Liu

Graduate Student, University of Oxford, UK

"Hands down this has been the best online language learning experience I've had so far. Strongly recommend to anyone hoping to boost their Persian."

Sulayman Ha

Haverford College, USA

"After taking this course, I feel much more confident in my ability to read both prose and poetry, and I have the skills to work through a challenging text that I would not previously have even attempted."

Tabriz Mohsenin

Asia Society Museum, New York, USA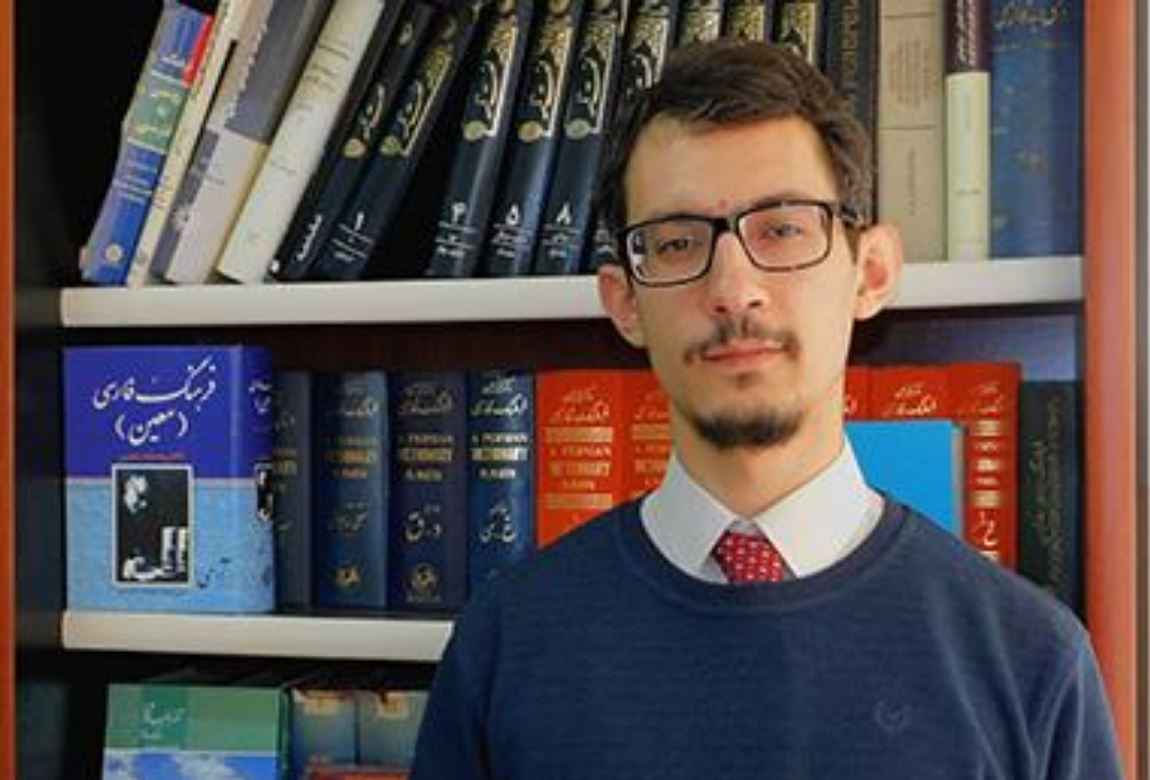 Mr. Nikoghosyan has read the Shahname not only in Persian but also has carefully studied the Armenian, Russian, English and German translations of this masterpiece. He knows the history of every single word in Shahname and is going to share his knowledge with students in an impressive manner.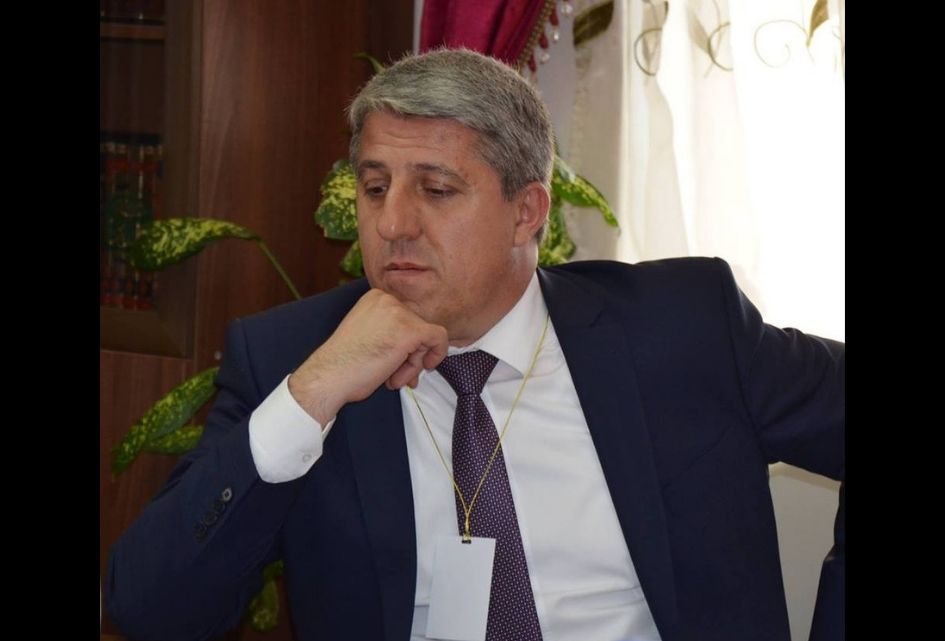 Vardan Voskanian has 22 years' experience of teaching Persian to foreign students in an unforgettable way.
Learn Persian through the Shahname Syllabus
The course is about two tightly related things, Shahnameh, the epic book of Firdawsi, and the Persian language. It is designed to serve as an introduction to the rich linguistic, historical, mythological and cultural background of this bulky masterpiece of classical Persian literature. The main goal of the course consists in serving as a means for advancing and improving the participants' knowledge of Persian (classical and modern), as the conversations and discussions will be conducted in Persian and students' use of the Persian language will be encouraged. Each day's lesson will include intense readings in Shahnameh, accompanied with grammatical, lexical, stylistic and etymological explanations of the difficult passages and words. Every day students will be given new assignments and will participate in discussions of various homework articles about the Shahnameh.
Learn More