Middle Persian (Pahlavi) Online School
3 weeks, from Jul 11, 2022 to Jul 29, 2022
Online from Yerevan, Armenia
Applications for this course are closed, check out upcoming courses.
For inquiries please contact [email protected]
Check Upcoming Persian Language Courses
Persian Language Winter School, from Dec 05, 2022 to Dec 30, 2022 (4 weeks)
We invite international participants to take part in our 2022 Persian language winter school. We value classroom experience, networking opportunities, one-to-one tutoring, academic conversations, good food, and traveling to wonderful destinations during our Persian summer and winter courses. The 4-week Persian language winter school will start on December 5, 2022, and will last till December 30, 2022. We appreciate your time and your commitment to learning Persian and promise to organize an unforgettable Persian language course for you. And this is why we ask and encourage you to apply and participate. Thank you.
Learn More
Armenian School of Languages and Cultures - ASPIRANTUM is organizing Middle Persian (Pahlavi) online school. The 3 weeks Pahlavi online school will start on July 11 and last till July 29, 2022. The Middle Persian language online school will help the participants become skillful in reading and interpreting Pahlavi texts.
After completing the first Middle Persian online course, ASPIRANTUM language school is now inviting you to apply to the third 3 week online Middle Persian program.
The first Middle Persian course, organized from April 19 till May 07, 2021, had 5 students. The second Middle Persian course, organized from October 4 till October 22, 2021, had 5 students. You can find the testimonials of all students here: https://aspirantum.com/testimonials.
Now the application for the third Middle Persian online course is open. It will start on July 11 and will last till July 29, 2022.
This 3 weeks, Middle Persian online school will be organized on Mondays, Tuesdays, Thursdays, and Fridays each week (4 days each week, 12 days during three weeks) and will include 42 hours of intensive Middle Persian teaching (3.5 hours during each day).
The syllabus of the course is available here: https://aspirantum.com/curriculum/middle-persian-pahlavi-syllabus.
We are planning to start the online classes at 9 PM Yerevan time. This time is mainly comfortable for the students from European and American countries. Depending on applicants' geography, the time may be changed, and all applicants will be informed about the time changes before the course.
The 3 hours class of each day will be divided into the following sections:
First class - Homework and discussion
Break
Second class - Pahlavi Grammar and Readings
Break
Third class - Pahlavi Readings
During the Pahlavi classes, the following components will be covered every day:
Grammar: Everyday class will cover the main grammatical concepts of the Middle Persian language.
Vocabulary: During the 3 weeks (42 hours) course, the participants will learn more than 500 new Middle Persian words.
Speaking: Participants will be forced to speak Middle Persian and tortured if not, just like in ancient schools. This language teaching methodology has been productive at all times :) (this is a joke, no one will be tortured, it will even be impossible because the class is online).
Writing: Each day, the participants will have writing assignments and homework to complete for the next day.
Readings: During the course, the students will complete two entire Middle Persian texts - the Kārnāmag ī Ardaxšēr ī Pābagān and Wizārišn ī čatrang ud nihišn ī nēw-ardaxšīr. In the last week, the readings will also include excerpts from Ardā-Wirāz-nāmag, an engaging eschatological text, often compared to Dante Alighieri's "Divina Commedia".
About Kārnāmag ī Ardaxšēr ī Pābagān and other texts: Kārnāmag ī Ardaxšēr ī Pābagān or simply Kārnāmag, is one of the most popular secular texts written in Middle Persian or Pahlavi. Its title may be translated as "The Book of deeds of Ardashir son of Pabak" or a bit more archaically as "Res Gestae of Ardaxšēr son of Pābag". Despite its title, this text is not the official historical account of the Sasanian empire's founder. The story can be freely called the 'tale' of Ardashir, son of Pabak, because it is as historical as the Iliad or the Odyssey. The text tells us the adventurous tale of the Sasanian dynasty founder in a lively style and rich cultural references. This is an exciting text with simple grammar and is very convenient for teaching Middle Persian to beginners.
Other texts that will be read in this course include the "Wizārišn ī čatrang ud nihišn ī nēw-ardaxšīr" and selections from the "Ardā-Wirāz-nāmag".
The benefits of the course: Familiarity with Middle Persian conveys benefits not only for those interested in Zoroastrianism and Iranian linguistics but also for a student interested in the more in-depth understanding of Classical Persian literature and the Persianate world. It should also be considered a gateway to Late Antique Iran's study when the country was ruled by the royal Sasanian dynasty and confessed Zoroastrianism.
One might point out that the study of Sasanian Iran and Zoroastrianism is impossible without a Middle Persian familiarity.
The knowledge of Middle Persian will also provide the student with the necessary tools for studying and understanding Persian's phonetic structure throughout its various stages of development. The lexical and semantic patterns that are especially important for a correct understanding of Classical Persian texts' meaning will also be studied. Additional time will be spent explaining and exploring various cultural, historical, and social aspects of Sassanian and Zoroastrian Iran during the course.
It would be challenging to overestimate Middle Persian's importance for a correct and deep understanding of Classical Persian literature and language in general.
The student will also be given various academic articles on Middle Persian, which will help him/her get a deeper understanding of the academic principles in work behind our current knowledge of the language.
Goals:
Learning the Middle Persian alphabet and script
Learning c. 500 Middle Persian words.
Recognizing the main features of the Middle Persian grammar
Being able to read Middle Persian texts of intermediate difficulty.
Required prior reading: P. O. Skjærvø, Introduction to Pahlavi, Chapters I-III.
Levels:
The Middle Persian online course will have 1 group of up to 10 participants. The participants must already have at least an upper elementary level of Modern Persian knowledge before starting the classes with ASPIRANTUM.
If you have no prior knowledge of Persian please contact us and we will find an individual solution for you.
Upper elementary level (A1-A2):
You know the alphabet and can sometimes read words and expressions with difficulties; you can write words, expressions, and sentences in Middle Persian or Modern Persian. You master specific typical phrases in Persian and know how to write them.
ASPIRANTUM's Middle Persian language schools are organized so that undergraduate and graduate students, researchers and professors, and anyone interested in learning Pahlavi will benefit from it. Thus, everyone with an upper elementary level of Persian is welcome to apply and participate in ASPIRANTUM's "Middle Persian" course from July 11 and will last till July 29, 2022, online.
Instructor: Mr. Ruben Nikoghosyan will teach the "Middle Persian" online course.
Deadline:
The deadline to apply to the "Middle Persian" online course is June 22, 2022.
To apply, please fill in the application form below.
Participation fee:
The participation fee for the 3 weeks Middle Persian online course is $900.
Discount
Need-based discounts will also be available. Please send an email to [email protected] describing your situation, and we will consider your case individually.
Each participant of the online school may find financial aid sources from their own University/School/Community or other relevant foundations.
Letter of Invitation
If necessary, ASPIRANTUM will provide applicants with an official letter to support scholarship applications.
Maximum capacity in the group: 10 students
Communication medium: The online course will be organized through Zoom.
To apply, please fill in the application form below.
Registered participants should send 100% of the participation fee before June 29, 2022, online via debit/credit card (Visa or Mastercard).
For questions and inquiries, please contact [email protected] or Whatsapp Dr. Khachik Gevorgyan +374-91-557978
To apply, please fill in the application form below.
"This course was perfect in every way, and I must say, beyond my expectations. The studious yet friendly atmosphere of the class with the other great students was motivating and enjoyable. Taking part in this intensive session was a real pleasure and honor, and I would recommend this course a hundred times without any doubt!"

Audrey Vermillard

Graduate Student, INALCO (Institut National des Langues et Civilisations Orientales), Paris

"The fact that Armenian has retained a staggering number of Middle Iranian loan words, and Ruben's ability to masterfully cast light on such historical linguistics contacts, makes ASPIRANTUM the ideal place for studying Middle Persian."

Kristof Szitar

PhD in Islam in India, Université de Lausanne, Switzerland

"I highly recommend Middle Persian courses to anyone interested in late antique Persian history and culture and Persia in general."

Marc Tipold

PhD Student, University of Potsdam, Germany

"Aspirantum's Middle Persian course greatly increased my ability to comprehend this language. It has made me more aware of the context and culture that surrounded it. Finally, it has put me in touch with other researchers in this field. I would recommend it, without reservations, to anyone who is interested in Middle Iranian studies, Zoroastrian studies, or Sasanian history."

Matthew O'Farrell

Postdoctoral Research Fellow, Department of Ancient History, Macquarie University, Australia

"I'm really glad I took part in the Persian (Pahlavi) Online School. It was probably my best decision of the pandemic period. Not only did it allow me to broaden my knowledge of the beautiful Pahlavi, but also helped me to make contact with other researchers in this field of study."

Radosław Binkiewicz

MA student, Iranian Studies, University of Warsaw

"This course has definitely exceeded all of my expectations. It is very well structured, taught, and supervised; the materials we've been given were perfectly tailored for students to learn as much as possible during the given period of time. I would absolutely recommend this course to anyone interested in the history of Iran or the ancient Near East!"

Svitlana Oliynyk

National University of Kyiv-Mohyla Academy, Ukraine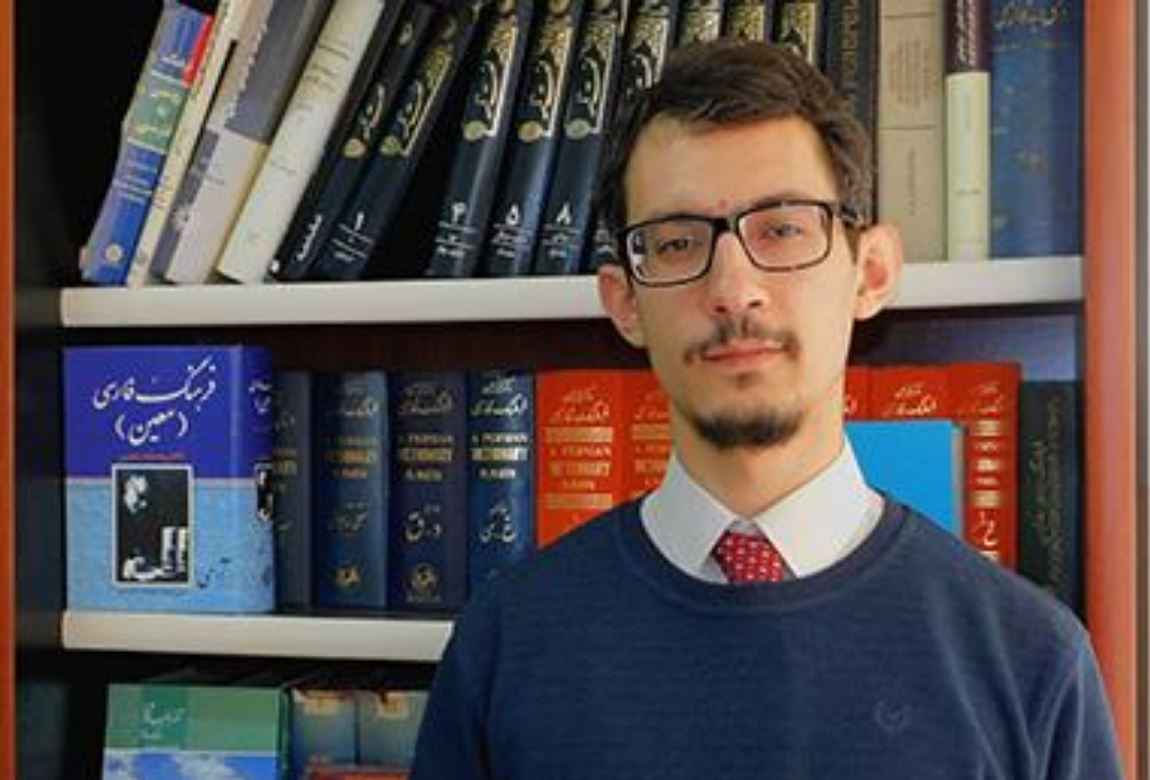 Mr. Nikoghosyan has read the Shahname not only in Persian but also has carefully studied the Armenian, Russian, English and German translations of this masterpiece. He knows the history of every single word in Shahname and is going to share his knowledge with students in an impressive manner.
Middle Persian (Pahlavi) Syllabus
This three-week intensive Middle Persian (Pahlavi) language course is intended to introduce the Middle Persian (aka Pahlavi) language. The method accepted for this introductory course is the "practical approach". It means that students will learn Middle Persian grammar not by memorizing long theoretical rules of grammar with their numerous exceptions, but by dealing individually and practically with almost all grammatical features and points of importance of Middle Persian while reading the text itself. Thus, students will be reading and understanding essential and well-known Middle Persian literature texts during this three-week course.
Learn More