Check Upcoming Persian Language Courses
You're invited to apply for the free online course "Learn Persian through Qabus-Nameh," offered by the Armenian School of Languages and Cultures - ASPIRANTUM. This course will start on February 5, 2024, and run until February 9, 2024. The application deadline for this free course is October 31, 2023.
"Learn Persian through Qabus-Nameh" is a near-advanced course. Students need a solid background in Persian with at least intermediate skills in Persian reading and listening comprehension.
The testimonials of ASPIRANTUM Persian language summer, winter, and online school alumni are available here: https://aspirantum.com/testimonials.
The "Learn Persian through Qabus-Nameh" online course will help the participants master skills in reading and interpreting Persian prose and learn the etymologies and various meanings of Persian words.
The one-week online course offers 15 hours of intensive Persian language classes from Monday to Friday each week for 5 teaching days. Every day, the participants will receive Persian language instruction through Qabus-Nameh for 3 hours. In addition to reading a chapter from Qabus-Nameh daily, the students will also have a thorough discussion about grammar, vocabulary, and the topic in general. The readings are available in our syllabus. Every day, the class will start with a discussion of the homework. Following this, the class will read, interpret, and decipher a particular chapter from Qabus-Nameh. Each day's class will end with a discussion and questions.
The syllabus of the "Learn Persian through Qabus-Nameh" online course is available here: https://aspirantum.com/curriculum/learn-persian-through-qabus-nameh-syllabus
The online course will start at 9 PM Yerevan time.
To apply, please fill in the application form below.
Course Description:

Delve into Classical Persian wisdom literature with our immersive course, "Persian Literature through its Masterpieces: The Qabus-name." This unique and enlightening journey allows participants to explore the renowned "Qābus-nāme," authored by Keykāvus b. Eskandar, a masterpiece in the realm of Classical Persian prose.
Keykāvus spent significant time away from his homeland, living in exile and traveling. He resided in the court of Sultan Mawdud b. Mahmud in Ghazna for eight years and married a daughter of Sultan Mahmud. He journeyed to Mecca, stayed in Ganja at the court of Shaddadid ruler Abu'l-Asvār Šāvor b. Fazlun, and participated in campaigns on the Indian Subcontinent and in Transcaucasia. At sixty-three, he completed the Qābus-nāme in 475/1082, intending to pass on life lessons to his son.

The Qābus-nāme, written as advice for his son and potential successor, Gilānšāh, consists of forty-four chapters covering a broad range of topics. These topics include religious principles, moral guidance, etiquette, social behavior, personal life, economics, warfare, and various professions and roles. The work reflects a comprehensive perspective of medieval Persian society from an aristocratic standpoint, revealing both ordinary and extraordinary aspects of life.

The book showcases a mix of anecdotes involving historical and legendary figures, as well as discussions of various subjects such as religion, morality, social interactions, and professional advice. Keykāvus employs a direct and personal writing style, often using straightforward language with modest Arabic vocabulary. The anecdotes feature Persian kings, Greek philosophers, Caliphs, and personalities from Islamic history, offering insights into his contemporaneous interactions.

The Qābus-nāme has been praised for its wisdom and engaging style, providing a valuable glimpse into medieval Persian society and the ideals of chivalry. It has been translated into various languages, including Turkish, German, French, English, Italian, Russian, and Arabic, making its insights accessible to a broader audience.
Benefits of the Course:
Strengthen Your Familiarity with Classical Persian: Immerse yourself in the eloquent prose of the Qābus-nāme to enhance your command of Classical Persian, including grammar, lexicon, and style.
Cultural Insights: Gain a deep understanding of the cultural realities of 11th-century Iranian society and civilization, as reflected in this aristocratic Mirror for Princes.
Enhanced Linguistic and Literary Proficiency: Explore the grammatical and stylistic nuances of the text, giving you valuable insights into the art of storytelling in Persian literature.
Course Content:
Throughout this comprehensive 1-week course, you will study and analyze the Qābus-nāme, which consists of forty-four chapters encompassing a wide range of topics, including religious principles, morality, etiquette, social behavior, economics, warfare, and professions. This text provides a comprehensive view of medieval Persian society and offers a blend of historical anecdotes and timeless wisdom.

Each day, we will cover a portion of each given chapter, while the remainder will be assigned as homework. The goal of these assignments is to provide each student with the opportunity to independently reflect on the text, attempt translations of portions on their own, and, of course, formulate interesting questions for class discussions. All these questions will be addressed in the classroom at the beginning of each session, followed by the reading of a new chapter.

Through these readings, students will gain an appreciation for the rich cultural value of this distinctive medieval text and enhance their understanding of (Early) Classical Persian grammar, style, and lexicon.

During the course, we will read and discuss four selected chapters from the book, including the Introduction. The edition selected for the readings is Gholam-Hossein Yousofi's 1967 edition of the Qabus-name (1345 AHSh.).
Join Us:
This course is designed for participants with at least an intermediate-level mastery of Modern Literary Persian. It provides a unique opportunity to engage with classical Persian literature while gaining cultural insights from an 11th-century perspective. Join us on this literary voyage to enrich your knowledge and understanding of the rich Persian literary tradition.
The "Learn Persian through Early Classical Persian Prose" online course will have 1 group of up to 8 participants.
ASPIRANTUM's Persian language schools are organized so that undergraduate and graduate students, researchers, professors, and anyone interested in learning Persian benefit from it the most. So, everyone with an intermediate level of Persian can apply and participate in ASPIRANTUM's "Learn Persian through Qabus-Nameh" course online from February 5, 2024, till February 9, 2024.
Instructor: The "Learn Persian through Shahname" Mr. Ruben Nikoghosyan will teach the online course (see profile below).
Deadline
The deadline to apply to the 1-week "Learn Persian through Qabus-Nameh" online course is October 31, 2023.
To apply, please fill in the application form below.
Participation fee
There is no participation fee. This course is offered for free by ASPIRANTUM - Armenian School of Languages and Cultures.
Maximum capacity in the group: 8 students. If more than eight students apply, we will select randomly.
Communication medium: The online course will be organized through Zoom.
To apply, please fill in the application form below.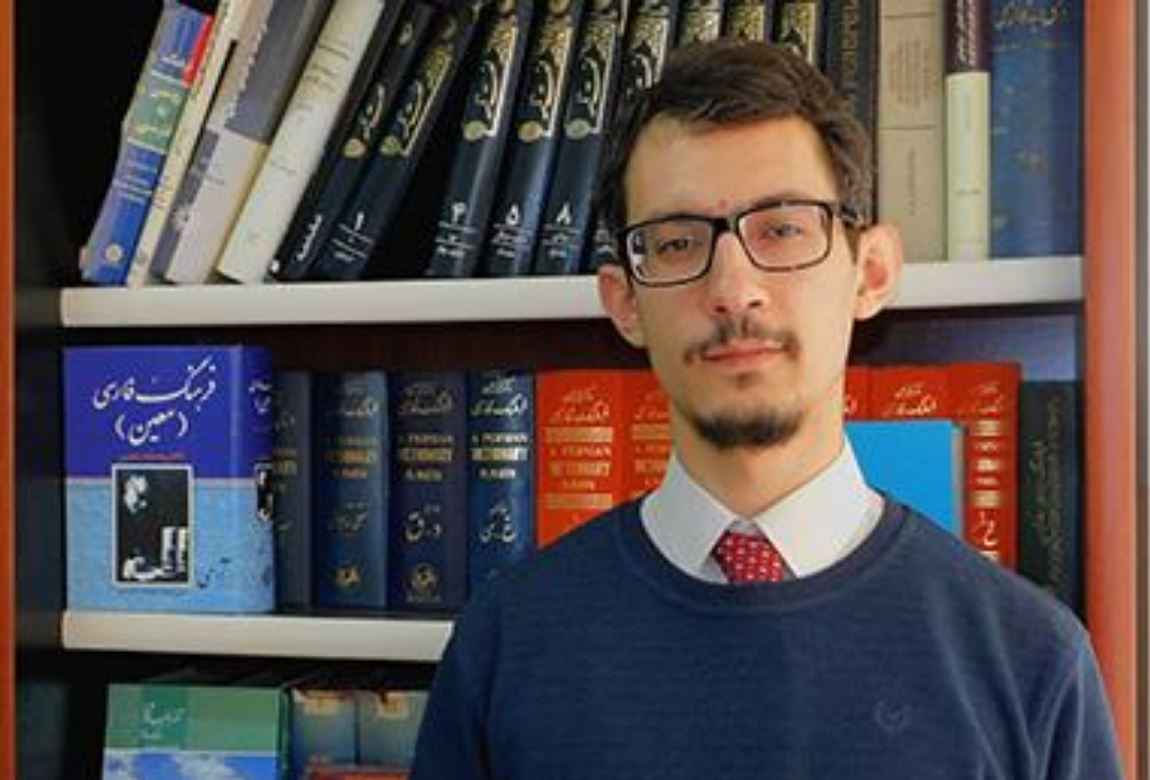 Mr. Nikoghosyan has read the Shahname not only in Persian but also has carefully studied the Armenian, Russian, English and German translations of this masterpiece. He knows the history of every single word in Shahname and is going to share his knowledge with students in an impressive manner.
Learn Persian through the Qabus-Nameh
The "Qābus-nāme," authored by Keykāvus b. Eskandar b. Qābus b. Vošmgir, is a renowned Mirror for Princes, and is considered as one of the masterpieces of Classical Persian wisdom literature. Keykāvus, born around 412/1021, was a prince of the Ziarid dynasty, which ruled the Caspian coastland of Ṭabarestān. During this ASPIRANTUM course, we will study this unique text, read significant portions from it, and endeavor to understand its grammatical, stylistic, and lexical peculiarities. The readings will take place every day over the course of two weeks, with each session lasting 4 hours and including discussions of the text.
Learn More