Russian Language Semester Program
16 weeks, from Aug 18, 2024 to Dec 06, 2024
Yerevan, Armenia
Apply by Jun 11, 2024
Price: $11,900
Discounted Price: $9,900 (If payment done until Apr 12, 2024)
Armenian School of Languages and Cultures - ASPIRANTUM is organizing a 16-week Russian language semester program in Yerevan, Armenia. The 16-week semester program of Russian language will start on August 18, 2024, and will last till December 6, 2024 (111 days, 300 hours of Russian language instruction).
The 111-day Russian language semester program in 2024 is designed to help participants master written and oral modern Russian, interpret Russian texts from various periods, and enhance their knowledge of colloquial Russian, Russian culture, linguistics, and religions of the region. Additionally, the program will provide an opportunity to learn more about Armenia.
As part of our semester-long Russian program, we offer our participants the opportunity to work as interns at various organizations in Yerevan, Armenia. This allows students to not only learn Russian in Yerevan but also gain practical work experience. We are currently in discussions with banks, language schools, and IT startups to form partnerships for this program. Internship positions are available in various fields including content writing in English, PR and marketing, English teaching, and political science. If you are interested in becoming an intern for 16 weeks in Yerevan, please indicate this in the additional information section of your application.
The 16-week Russian language semester-long program offers 300 hours of intensive Russian language classes during 75 days of teaching (from Monday to Friday each week). Every day, the participants will receive Russian language instruction for 4 hours, after-class lectures, and extra training. The classes start in the mornings, and the schedule is the following:
09:00 - 10:00 - Russian language class
10:00 - 10:10 - Coffee Break
10:10 - 11:10 - Russian language class
11:10 - 11:20 - Coffee Break
11:20 - 12:20 - Russian language class
12:20 - 12:30 - Coffee Break
12:30 - 13:30 - Russian language class (fourth and final class)
During the Russian language summer classes, the following components will be covered every day to foster the Russian language knowledge of participants:
Grammar: Every day class will cover the main grammatical concepts of the modern Russian language as well as parallels with Old Slavonic.
Vocabulary: During the 16-week course, it is anticipated that the participants will learn more than 3000 new Russian words from literary language and words used in everyday life.
Listening: The classes are scheduled so that participants, with the guidance of an experienced instructor, learn the Russian language through songs and movies, watching and listening to news and other short videos about interesting and sometimes funny topics and stories about Iranian realities.
Speaking: Every day, the Russian language classes will push the students to exercise their speaking abilities through discussions, conversations, and role-plays about different texts and topics.
Writing: Each day, the participants of the Russian language class will have assignments and homework to complete for the next day, and the homework will primarily involve writing assignments.
Reading: Every day, students will read and discuss political texts, prose and poetry, conversations, and news. The corpus of texts to be read and discussed during the classes comprises different prominent Russian authors, daily conversations, and news of the day.
Levels:
This 16-week Russian language school is designed for participants, at least 18 years old, who want to make well-grounded progress in their knowledge of the Russian language and deepen their knowledge of Russian grammar, colloquial speech, and literary language.
The Russian language semester-long program will have 1 or 2 groups (beginner group and intermediate group) of up to 12 participants each (the ASPIRANTUM Russian language groups during the last 3 years have usually had 4-11 students).
The participants of the intermediate group must have at least a lower intermediate and/or intermediate level of Russian language knowledge before starting the 16 weeks of classes with ASPIRANTUM.
The beginners' group will start the classes by learning the Russian alphabet and will go further, covering the central grammatical concept of the Russian language and enhancing the participants' vocabulary.
Our instructors of the Russian language have extensive experience teaching students of mentioned levels in a way that all students have rapid growth in their knowledge of the Russian language.
ASPIRANTUM's Russian language schools are organized so that undergraduate and graduate students, researchers, professors, and anyone interested in learning Russian benefit from it the most. So everyone with lower intermediate and intermediate levels of Russian and everyone who wants to learn Russian from the beginning is welcome to apply and participate in ASPIRANTUM's 16 weeks of Russian language school.
Deadline:
The deadline to apply to the 16 weeks of 2024 Russian language school is June 11, 2024.
To apply, please fill in the application form below.
Deadline for discounted fee:
April 12, 2024 (see discount details in the "Participation fee" section below).
Participation fee:
The participation fee is 11,900 USD for the 16 weeks of the Russian Language course.
Discount:
If you apply before April 5, 2024, and pay by April 12, 2024, the participation fee will be 9,900 USD.
Each participant of this semester-long program may find sources of financial aid from their own University/School/Community or other relevant foundations.
This price includes reading and writing materials, coffee during the breaks, welcome and farewell parties, transportation and meal costs during cultural trips, and some dinners with guest speakers.
We will not cover accommodation, breakfast, lunch, dinner, visa costs, insurance, travel costs to Armenia, from Armenia and in Armenia, or any costs of accompanying friends or family members.
To apply, please fill in the application form below.
Registered participants should send 100% of the participation fee before July 11, 2024, online or via a wire bank transfer.
Trips in Armenia
During the 16 weeks of international Russian language school, five trips will be organized to Armenia's most famous cultural heritage sites. On the first day (August 18, 2024, Sunday), the school will start with a trip to the Garni temple and Geghard Monastery. During five other weekends, the participants will have guided trips to Amberd fortress, Lake Sevan, Tsaghkadzor, etc.
Accommodation in Yerevan
Previously, our summer/winter and semester program participants have found great accommodation deals through Airbnb. Airbnb works perfectly in Yerevan, and it is very easy to search and find a proper place. ASPIRANTUM staff is always ready to guide you and help to find the best accommodation through Airbnb. Please also check our detailed guide about how to find accommodation in Yerevan.
Scholarships
Each participant in the winter school may find other sources of financial aid from their own University/School/Community or other relevant foundations.
Letter of Invitation
ASPIRANTUM will offer applicants an official invitation letter to support scholarship and travel grant applications.
For questions and inquiries, please contact [email protected] or WhatsApp Dr. Khachik Gevorgyan +374-91-557978
To apply, please fill in the application form below.
"Whether you aim to enhance your career prospects, connect with Russian speakers, or explore a new language and culture, I wholeheartedly recommend this Russian language school in Armenia. It's a place where learning flourishes, friendships thrive, and linguistic goals become reality."

Annabel Baldwinson

Student, Australian National University, Australia

"The syllabus, structure, and method of teaching were fantastic, and I really couldn't have asked for a better class. Further, since so many people speak Russian in Yerevan, most of my daily interactions were in Russian, which was invaluable practice!"

Catherine Pasternack

Student, UCLA, USA

"The teachers at ASPIRANTUM possess so much knowledge, and their passion for sharing it matches their wealth of knowledge. They bring the language to life, infusing each lesson with cultural insights, laughter, fun activities, and a deep love for the subject. Their enthusiasm is greatly infectious, and it has definitely left a lasting impact on me."

Chika Nweke

Khan Academy, USA

"At my university, I have been participating in taking Russian for a year. A year is a long time, 365 days, and hours and hours of Russian a day. Within three weeks at the ASPIRANTUM school, I have learned more information about the Russian language than I have in an entire year."

Dinara Dunham

University of Oregon, USA

"This intensive program improved my language skills and provided fantastic excursions that added an entirely new dimension to my learning journey in Armenia. It was a special learning experience for me since I was in a class with peers with similar skills for the first time in my journey of learning the Russian language."

Ecem Saricayir

PhD Student, Cornell University, USA

"The lessons covered a really interesting range of topics, ones that I had not always thought about before, like legal Russian. It was clear that much thought had been put into planning the syllabus."

Eleanor Inglin

Student, University of Birmingham, UK

"Engaging, structured, and rewarding: in these three words, I would condense my experience of ASPIRANTUM's Russian language summer course. Each week was tailored to a different lexical field within the Russian language, ensuring a holistic approach to language learning."

Willem de Mol van Otterloo

Student, Cambridge University, UK

"What truly sets this program apart is its immersive approach. Beyond just teaching grammar and vocabulary, it immersed us in the Russian culture, enabling us to appreciate the language on a deeper level. Every aspect of the program was designed to foster a comprehensive understanding of the language and its context."

Xiaochuan Yu

MA in Development Studies, Graduate Institute of International and Development Studies, Switzerland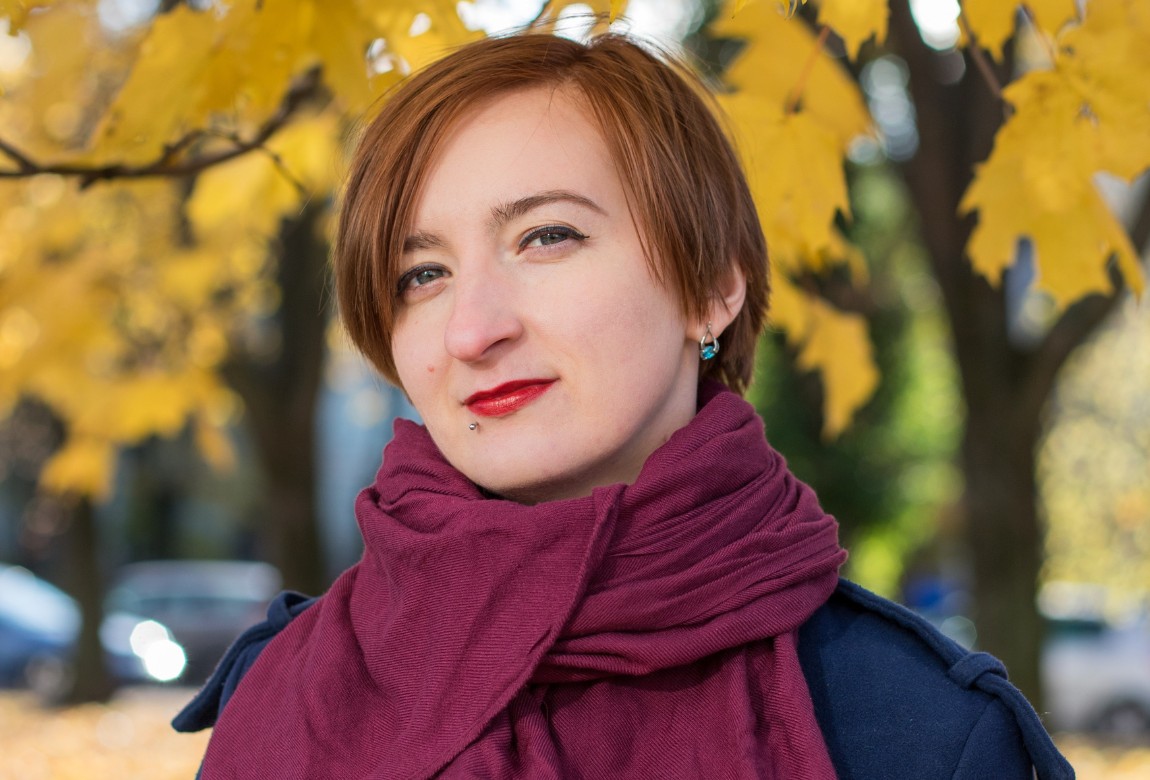 Alyona Shestakova teaches Russian and Old Slavonic in Yerevan and online in a way you love the language forever.
Apply
After you fill in all fields and press the APPLY button you will receive an email with the copy of your application, which will confirm, that we have received your application. If you do not receive the mentioned email with the copy of your application form within 20 minutes please send an email to us at [email protected]
See Other Russian Language Courses
Russian Language Summer School, from Jul 07, 2024 to Aug 30, 2024 (8 weeks (or 4-7 weeks))
Come and join the Russian language summer school organized by ASPIRANTUM - Armenian School of Languages and Cultures. The program will start on July 7, 2024, and will run for 8 weeks until August 30, 2024. If you prefer a shorter program, there are options for 4, 5, 6, or 7 weeks. For more information and to apply, please see the details below.
Learn More