Are you preparing for your stay in Armenia as a student of ASPIRANTUM language school? That's amazing! Despite the amount of time, you are staying in the country there a few apps that can simplify your travel experience.
From ordering food or a taxi to looking for hiking trails and events, studying the language and seeking for help - we covered all!
Yerevan Events
Search for events in Yerevan! You can find all the fun going on things including exhibitions, sports, parties, meetups, concerts, festivals, workshops, dance, art, and theater, etc. The app allows you to follow your favorite venues and get notified whenever they announce new events.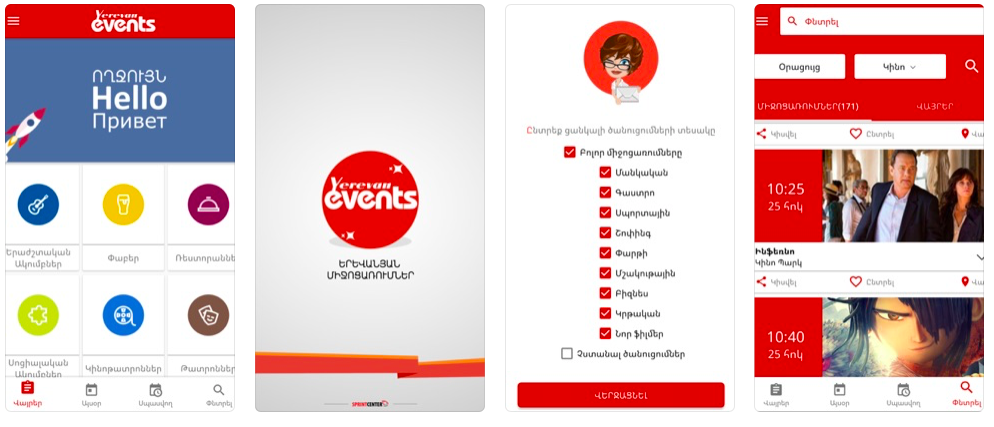 AYOlingo
If you are coming to Armenia you should know at least a few phrases and words that can help out while shopping or sightseeing. AYOlingo provides an easy and free language experience in 30 modules that cover gramma and important vocabulary. The app also has a vocabulary glossary to help you look up the words whenever you need it!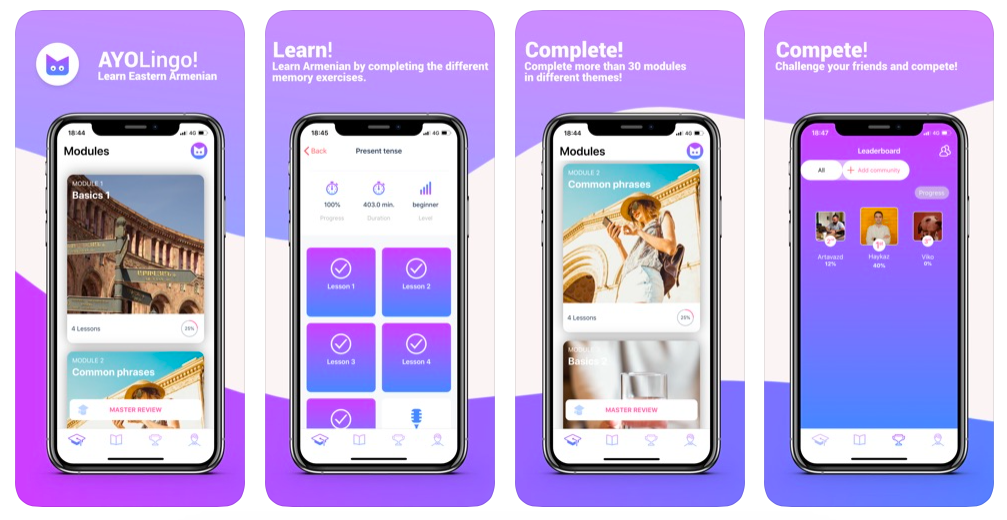 Maps.me
Let's be honest: you don't want to get lost! Download the app, and then make sure to import the map of Armenia, and fastly get from point A to point B! Maps.me is an offline map and sometimes it shows roads that other maps don't.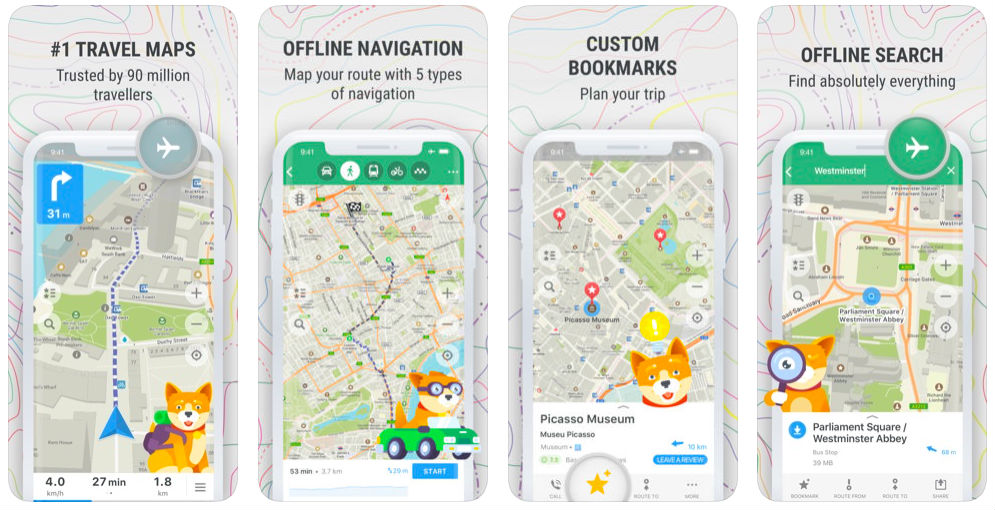 A2B Transport
If you decide to use public transport in Yerevan, this one is a must-have. A2B covers metro, buses, and trolleybuses, and it provides with schedules, maps, and prices for the ticket. If you don't feel like spending time in public transport, check out the one below…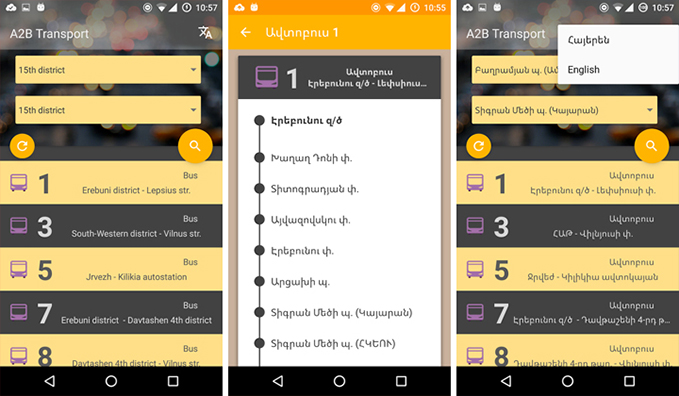 GG.Taxi
GG is the ultimate way to get reliable transport in Yerevan and outside the city. Simply request the taxi and choose the car you need (truck, minivan, regular car). GG drivers allow you to use their services even on long-distance rides like Sevan, Dilijan, and even to Tbilisi! GG allows you to pay with card and being charged once the ride is over, or to pay cash to the driver.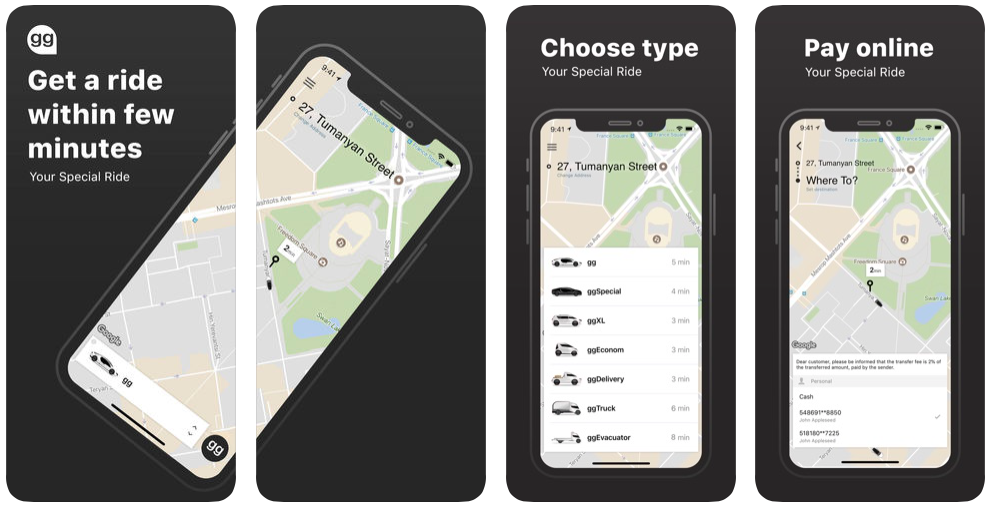 Yandex.Taxi
Yandex.Taxi is another app that brings rides on demand. It's very similar to GG, and it's a great solution when all the GG drivers are busy. Yandex also enables to choose the type of car you need (business, premium, minivan, economy). Yandex lets you pay by card in the app or cash to the driver.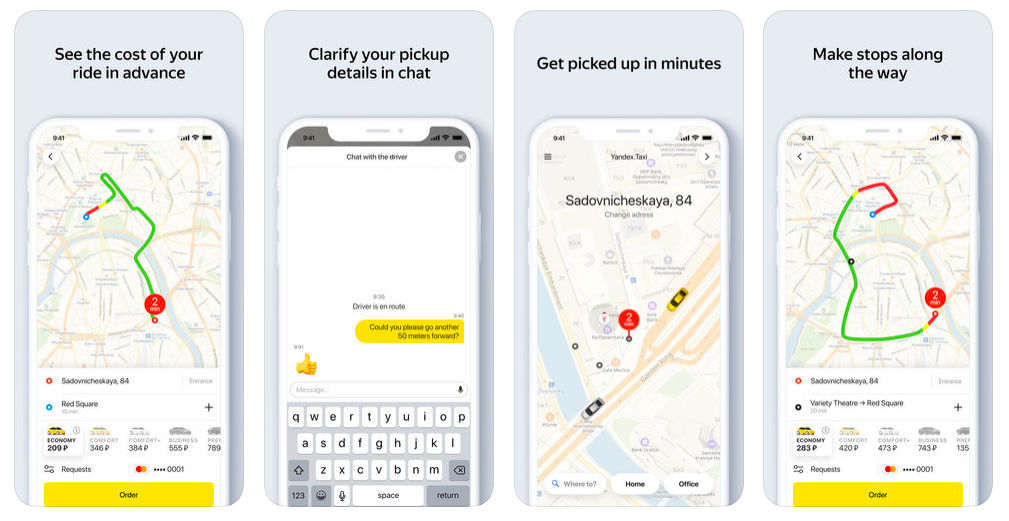 Menu.am
Whenever you are hungry, just order your meal from menu.am! The app covers the most delicious restaurants in Yerevan and allows you to get without leaving the house. Menu.am enables to pay by card in the app or cash once the food is brought to you.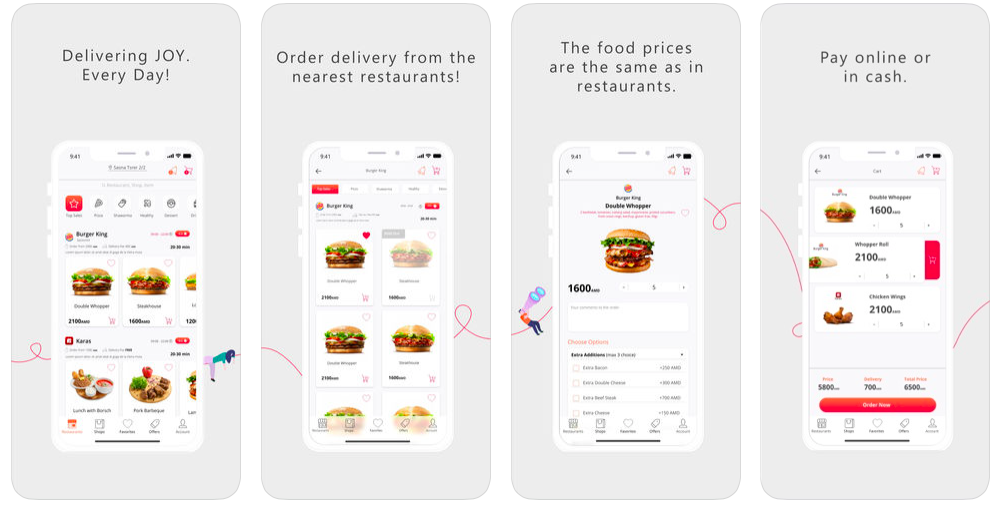 Sovats.am
SOVATS.AM works just like Menu.am. Is good to have both of them since sometimes Menu.am is simply too busy, and delivery may take longer than 30 minutes. Then, simply use this one and enjoy your meal! FYI: sovats means hungry! And we assure you that with this app it will never happen to you.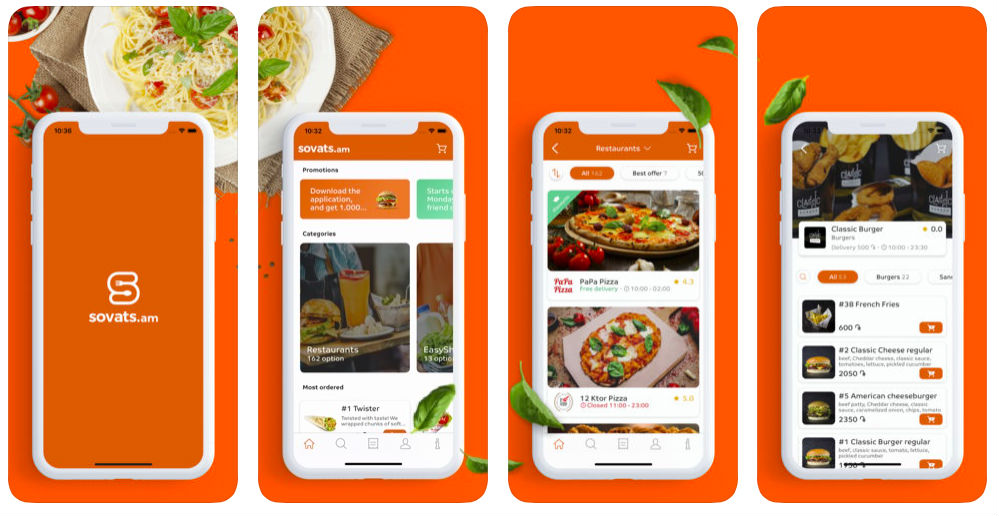 Earlyone
Hate to wait in lines? This app is for you! Skip queuing by just choosing the location, service and time. Earlyone enables you to save your place in line and avoid the stress!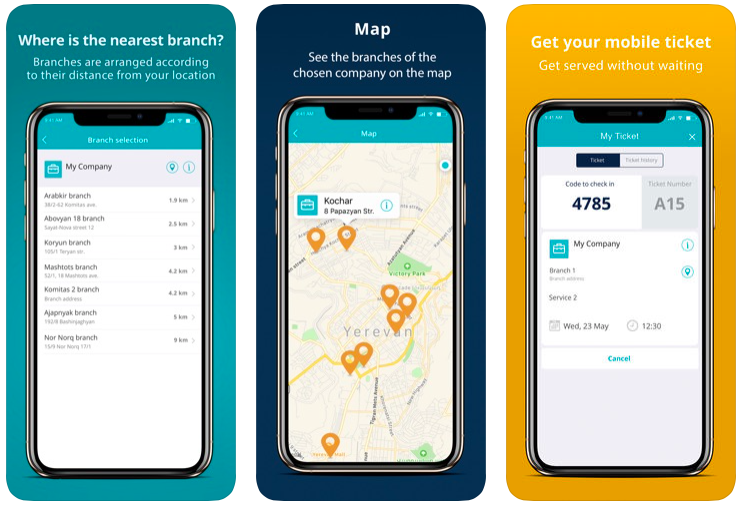 Other Yerevan
This app is a wonderful way to discover the cultural-architectural heritage of the city. You can discover urban sites, and learn about Yerevan's history. Make sure to go once for a walk and check out what stands behind particular buildings and what was their past.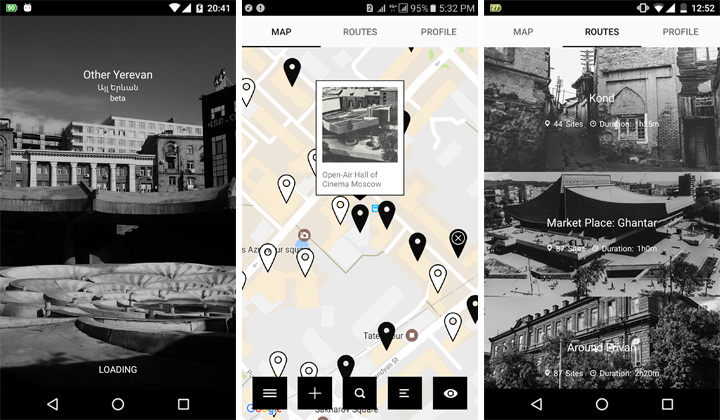 HIKEArmenia
If you decide to explore the beautiful nature of Armenia, HIKEArmenia might be very useful. The app provides access to marked trails across the country, with detailed maps and essential info like how to get there, where to sleep, trail length, difficulty level, and even weather conditions!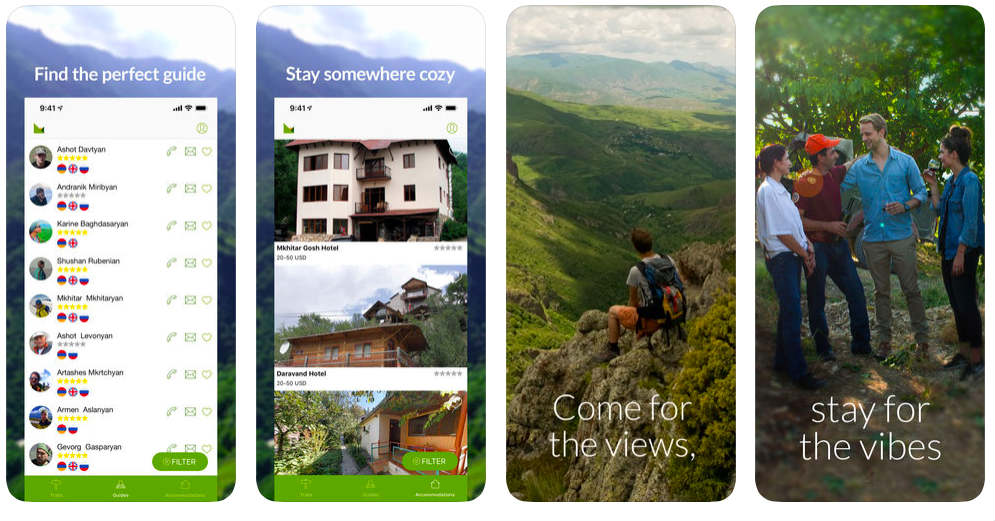 Rate.am
Rate.am is important when it comes to controlling how much money you actually have. The app lets you check out the daily exchange rate of your currency and Armenian Dram in particular banks in Armenia. You can compare them, and choose the most suitable for you.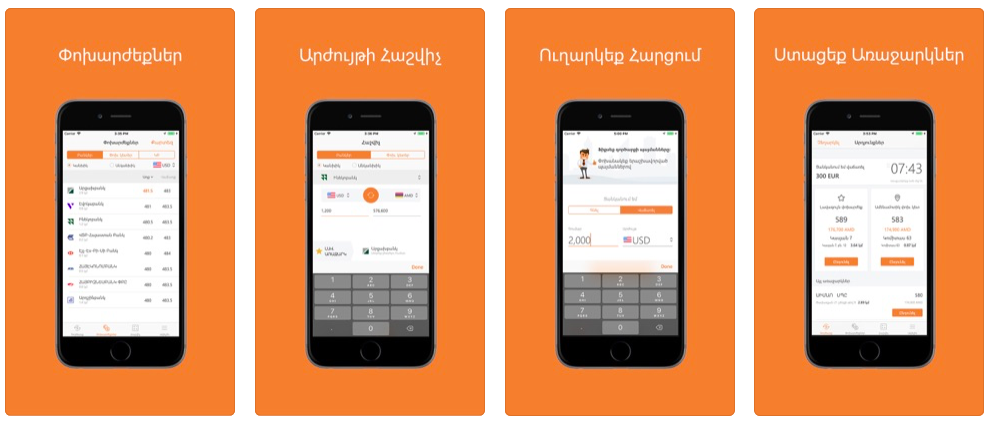 911 SOS Armenia
Last but not least: 911 SOS. The app was designed to fastly call help when needed. We hope you will never have to use it, but it's good to download it just in case!