Have you decided to take part in a program that is offered by ASPIRANTUM school? That's awesome! Once that happens you might start wondering about VISA requirements for Armenia. Our team decided to clarify and collect all information so there is no room for doubts! Check out below what are the regulations for your nationality and what necessary documents you need to have.
Armenian law determines different requirements for particular countries. Before you start your trip make sure you have all the documents that are necessary to enter the country. One rule is simple and runs for all nationalities: your passport needs to be valid for at least 6 upcoming months. Examine the expiration date of your document!
The visa-free regime in Armenia
The Republic of Armenia tighten many international agreements with an outcome of visa-free entrees. Check out if your country is one of visa free countries that don't need any special document or an invitation to visit Armenia!
Citizens of all countries that are part of the EU do not need a visa to enter Armenia. If you are a holder of EU passport you can simply take a plane, train, or drive to Armenia and stay in the country for 180 days! Moreover, European countries like Switzerland, Norway and Vatican cities, that are not part of the EU also have an agreement of a visa-free regime while traveling to Armenia.
Holders of passports of the United States of America, United Kingdom of Great Britain and Northern Ireland, Australia, and New Zealand, just like EU citizens don't need any visa to visit Armenia.
Citizens of countries that belong to the Commonwealth of Independent States (CIS), just as EU and USA, can enjoy visa-free entry to Armenia. Among member countries of CIS are Belarus, Kazakhstan, Kyrgyzstan, Moldova, Russia, Tajikistan, Turkmenistan, Ukraine, and Uzbekistan. Except for Tajikistan which citizens can stay in Armenia 90 days, all the other members have 180 visa-free stay in Armenia.
Three of South American Countries: Brazil, Argentina, and Uruguay also tighten with Armenia non-visa agreement. If you are a citizen of any of these countries you can enjoy 180 days trip to Armenia.
Among countries that have a visa-free 180 day of stay regime according to bilateral and multilateral agreements are: from the Middle East - the United Arab Emirates, Iran (only 90 days), Qatar. From Asia: Japan, Hong Kong, South Korea, and from Balkans Albania and Montenegro.
Moreover, a visa is not required for holders of passports for public affairs issued by China. On May 26th, 2019, Armenia signed a mutual visa agreement with the Chinese government for holders of ordinary passports for stays of up to 90 days.
Visa regime types in Armenia
Armenia provides visitors with a few varieties of visas. Notice that there are two typologies: types of visits and types of visa obtaining. Among types of visits are visitors visa, official visa, diplomatic visa, and transit visa. Types of visa obtaining differents e-visa, on-arrival visa, and a visa obtained in advance from Armenian embassies.
Armenian visa on arrival
Citizens of these countries can obtain an Armenian visa on arrival. The list includes among others: Canada, Chile, India, Lebanon, South Africa, Peru, Turkey. If you are a citizen of some of these countries it is possible to get the visa despite the way of your travel.
Visa on arrival can be granted at all the immigration checkpoints. Armenia has three types of immigration checkpoints: international airports, railway station, as well as land borders.
Airports are located in Yerevan - Zvartnots International Airport and Shirak Airport in Gyumri. The land checkpoints are located on the borders with Georgia (Bagratashen in Tavush Province, Bavra in Shirak Province, and Gogavan in Lori Province) and Iran (Meghri in Syunik Province). While traveling by train, the visa can be granted at the railway station Ayrum that is a border checkpoint with Georgia.
Armenian E-Visa
Citizens of countries that can obtain an on arrival visa at the Armenian border can apply for an e-visa via an online platform and receive it in advance. The application can be submitted on this website.
Getting an Armenian visa from the embassy
Citizens of countries that are out of visa-free and on-arrival visa regimes must apply for the visa at the diplomatic representations or consular offices of the Republic of Armenia.
The list of countries that need to apply for the visa in advance includes all African countries (except South Africa which citizens can get an on-arrival visa), Afghanistan, Bangladesh, Nepal, Pakistan, Palestine, Saudi Arabia, Sri Lanka, Syria, Vietnam, and Yemen.
Note: If you are a citizen of those countries, but have Armenian nationality you can obtain your visa on arrival without the invitation!
Invitation to Armenia
If you are accepted to participate in our language programs ASPIRANTUM will take care of your invitation!
Once a participant successfully saves a spot in one of ASPIRANTUM language programs, officials of the school prepare the invitation and send required documents to MFA. The institution takes over the case and forwards it to the chosen Embassy.
The participant needs to attend a visa interview that takes place in an Armenian Embassy in the participant's country or chosen country.
Notice for the citizens of Pakistan about Armenian visa
We receive a lot of applications from Pakistan, particularly for Persian language courses. Citizens of Pakistan willing to visit Armenia must apply for the visa in the closest Armenian Embassy. Since the Pakistani government does not have any international relationship with the Armenian government, there is no Armenian embassy in Pakistan. If you are a citizen of Pakistan, make sure to check out the list of Armenian Embassies all around the world, and choose the one that would work for you.
Armenian Visa fees
Visa fees are the same despite the country you are coming from. Check out the table below to make sure how much costs the type of visa you need to obtain.
| | | | |
| --- | --- | --- | --- |
| Visitor visa (up to 21 days of stay) / Non-refundable fee | ֏3,000 | $6 | €5 |
| Visitor visa (up to 120 days of stay) / Non-refundable fee | ֏15,000 | $31 | €26 |
| Multiple entry visitor visa (for up to 60 days of stay with 6 months validity) / Non-refundable fee | ֏20,000 | $41 | €35 |
| Multiple entry visitor visa (for up to 120 days of stay with one year validity) / Non-refundable fee | ֏40,000 | $83 | €70 |
| Official visa | Free | Free | Free |
| Diplomatic visa | Free | Free | Free |
| Single entry transit visa / Non-refundable fee | ֏10,000 | $21 | €18 |
| Multiple entry transit visa (with one year validity) / Non-refundable fee | ֏18,000 | $37 | €32 |
More details about Armenian visa.
On the Armenian border - guideline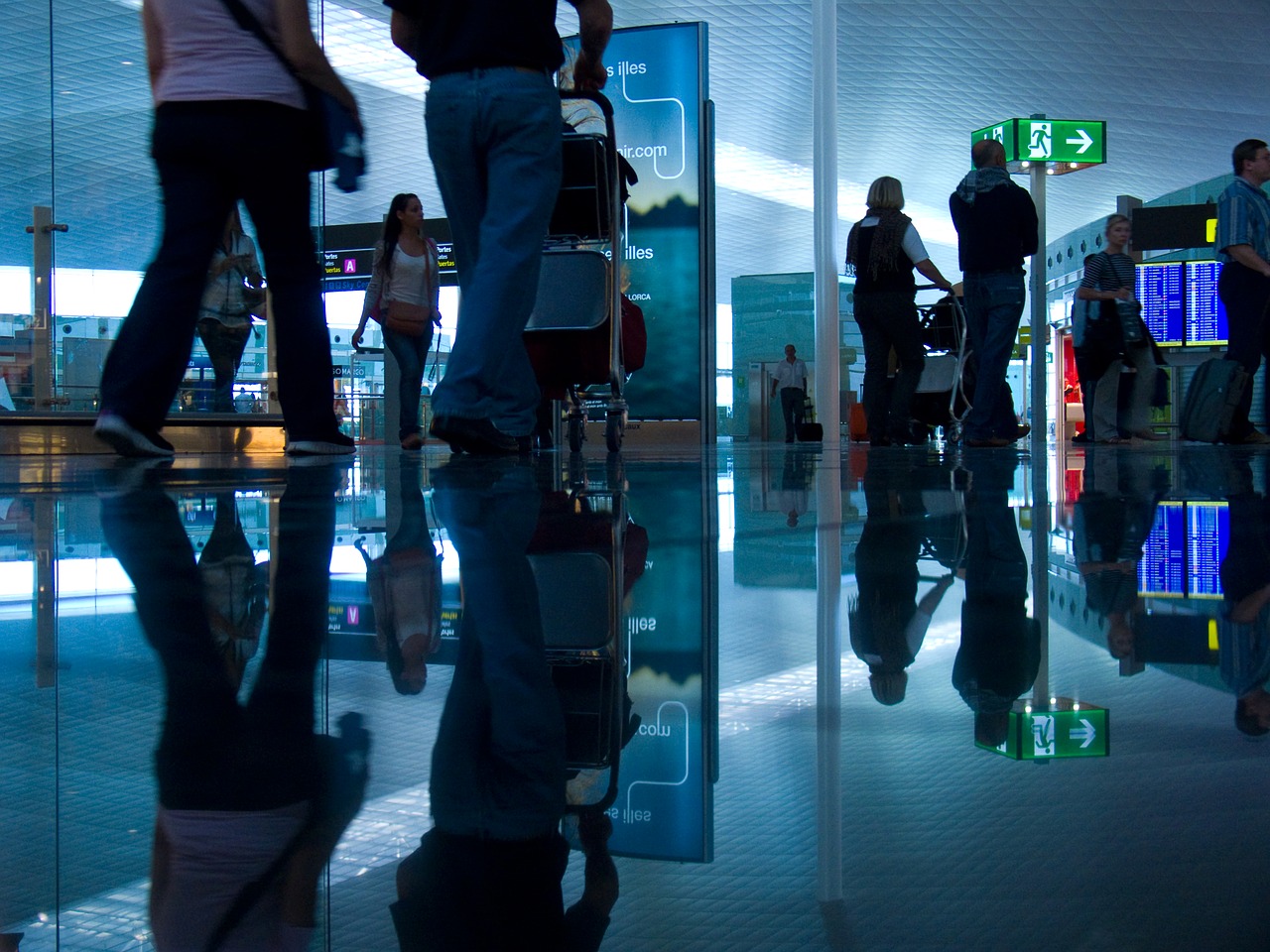 Once you get to Armenian border the procedure will look differently depending on what passport you have.
If you are a citizen of a country that is upon visa-free regime you simply approach the checking point. You have to handle your passport (it must be valid for at least 6 months!) to an immigration official who will check your documents, and stamp your passport once everything is alright. You might be asked for the aim of your visit, the place you are staying at (make sure to have a written-down address), and the period of time you are planning to stay in Armenia.
In a situation when you have received the e-visa or the traditional visa throughout an embassy, you can immediately approach the border control. Just make sure your visa is in the passport and you have other required documents (for instance proof of a booked accommodation).
In case you need to obtain the on-arrival visa, the first thing you do is to make sure where is the place to purchase it. Usually, the counter is placed just before the immigration checking counters, so have your eyes opened and get it before approaching the checking!
If you are a participant of ASPIRANTUM's Russian language courses you may practice your Russian language skills from the Armenian border, as the majority of Armenians would be able to speak in Russian with you. Needless to say, that Armenian language program participants will be able to immediately practice Armenian as soon as they are in Armenia.
Wrap up
Armenia holds its own and unique law that dictates the way citizens of different countries can enter the Republic of Armenia. For more information on Armenian visa requirements please visit: https://www.mfa.am/en/visa/
Let us know if you have any other questions regarding required documents to participate in ASPIRANTUM language programs.