We organize in classroom summer and winter courses of Russian language every year, but if f you decide to learn online Russian in corona virus lockdown this article is for you.
Educational technology provides us with many opportunities to study whatever we want, whenever we want! Apps enable us to learn into any time we have available. Is there anything cooler than keep all the study materials on the phone and learn something new by just tap on the screen?
When it comes to learning languages there are apps for any level of almost any language. Russian, as one of the most popular languages in the world, is totally covered by different products.
For all ASPIRANTUM students who want to get a little extra Russian boost, we described 10 top apps that can improve the learning process!
Duolingo
Price: Free / $9.99 per month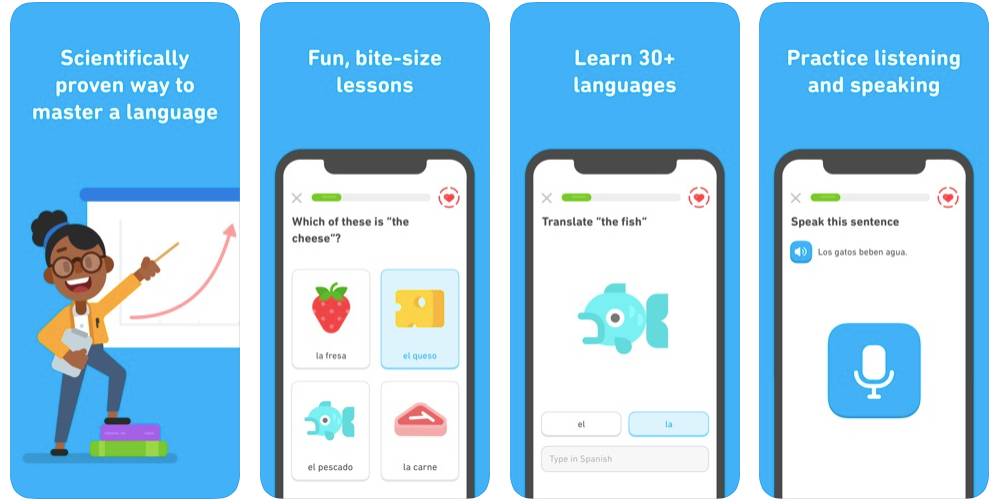 Have you heard about it? Probably yes, Duolingo is one of the most popular language-learning apps ever created! It provides with great exercises, and it always notifies you that it's your time for studying! The popularity of the app is followed by the quality of short (yet efficient) lessons!
Rosetta Stone
Price: Free / $94.99 per year / $199.99 once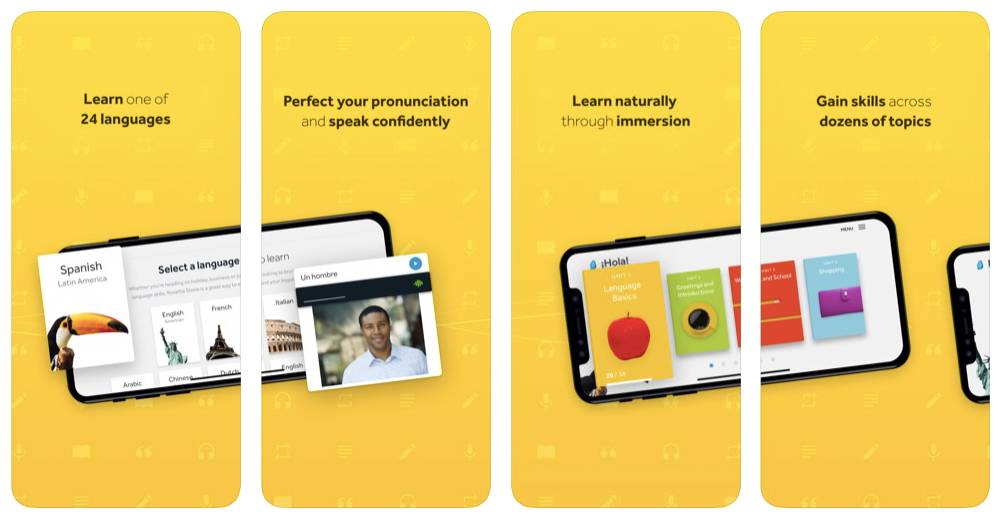 This app is one of the most famous, and often called the most efficient when it comes to learning languages. Rosetta Stone supports many languages and focuses on improving vocabulary and conversation. A huge advantage of the app is a speech recognition system that will make sure you pronounce Russian properly! The app itself It's a bit advanced, so don't get scared of its complexity.
Russian Cyrillic
Price: Free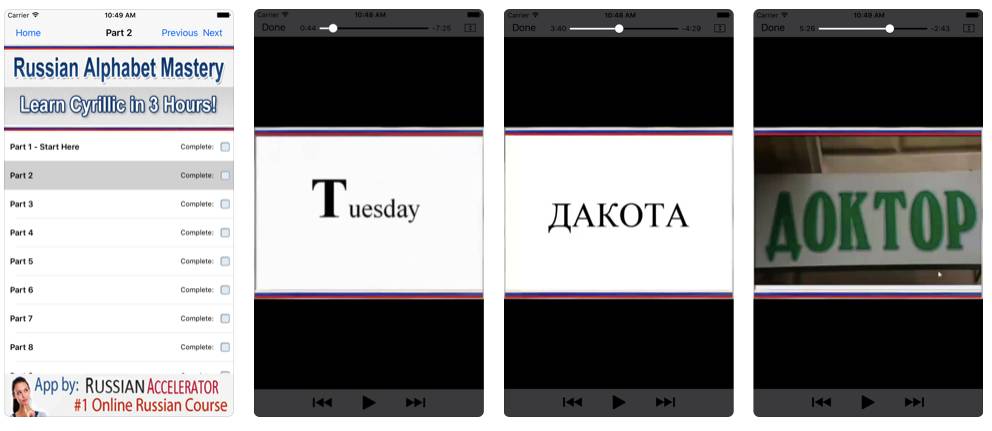 Once you decide to learn Russian you need to start with the alphabet. Russian Cyrillic in 3 hours is a great app that will help you to learn the alphabet and become fast in writing and learning!
busuu
Price: Free / $6 per month with 12 months subscription / $9.99 with 3 months subscription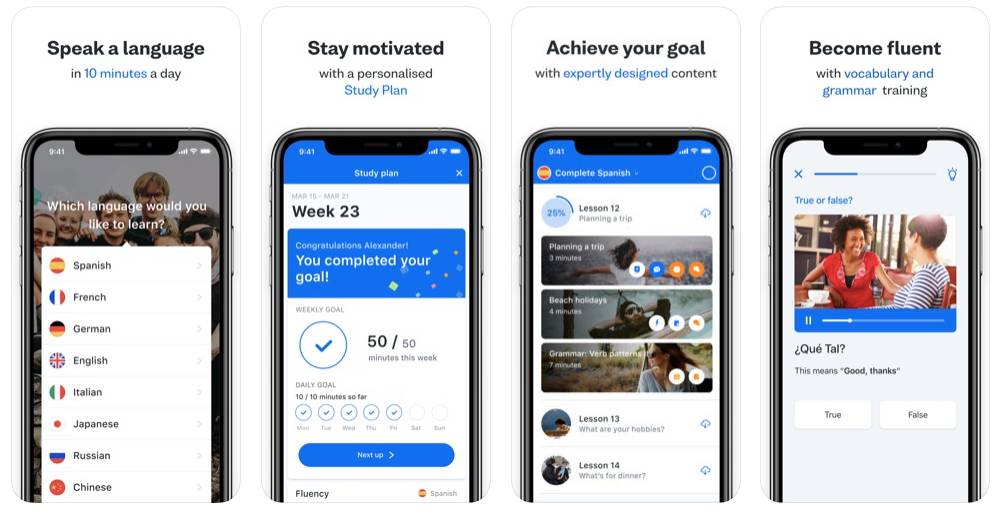 busuu is a great choice for beginners and intermediate learners. It provides 150 units of Russian lessons that include many quizzes, dialogues and features learning vocabulary. The biggest advantage of busuu is an ability to work offline, so even if you have no internet you can still study!
Drops: Learn Russian
Price: Free / $7.49 per month / $48.99 per year / $109.99 once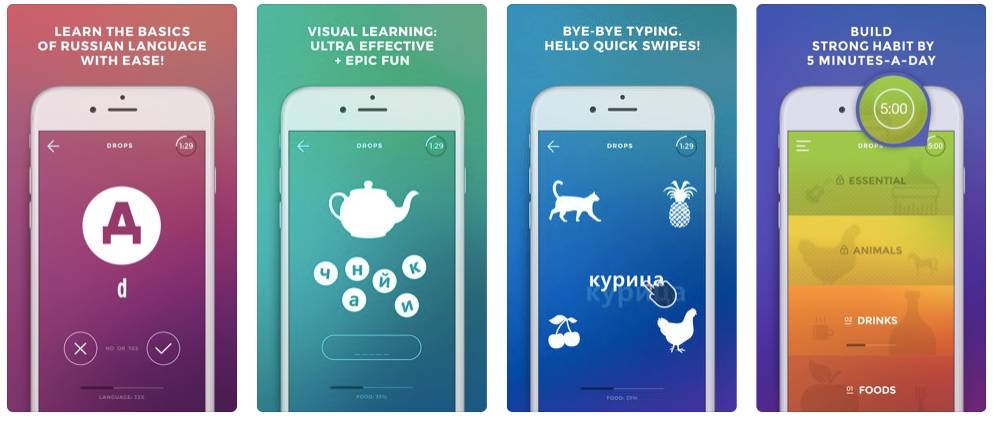 Drop is a relatively new solution for learning Russian, and even tho it's not as much recognized like for instance Duolingo it deserves your attention! The app provides with over 1700 words that come in phrases and are cataloged in over 90 categories. Drops support with fun games that can in an entertaining way to help you catch some vocabulary.
Clozemaster
Price: Free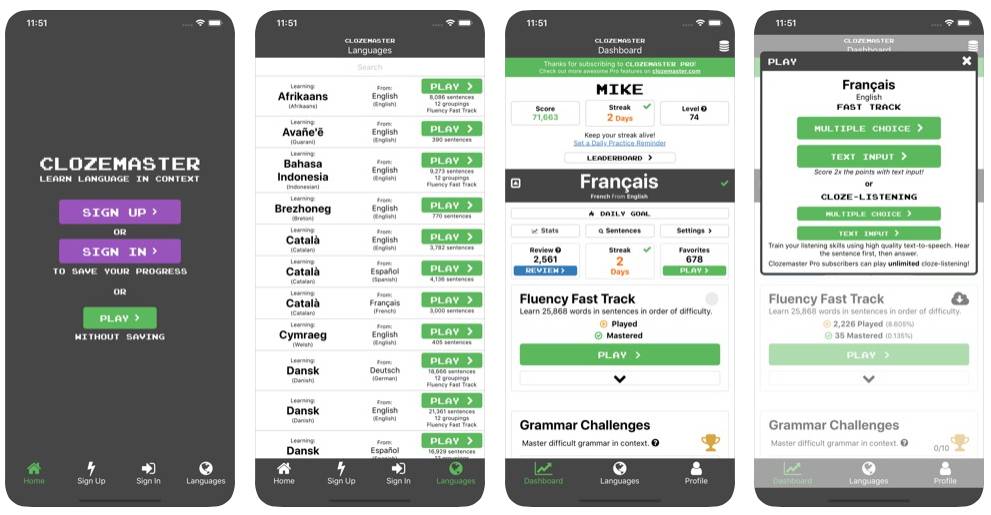 Colemaster it's an awesome game-app that will improve your vocabulary in context. It's a great solution as a complement to language learning at any stage. The app is free of costs, so you have no excuses, just try it!
Learn Russian: Language Course
Price: Variety of plans, starting with $9.99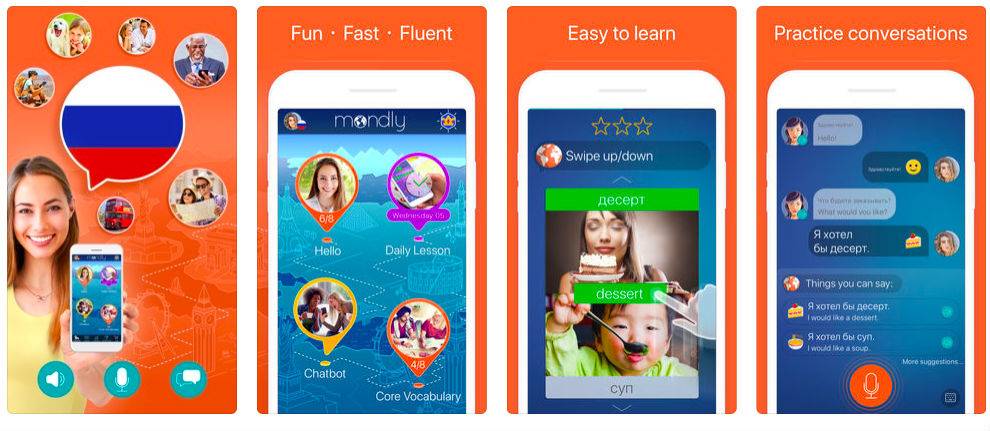 Even tho this app is not for free it provides its users with great quality daily lessons that cover many topics - from food to clothes, to travels. It's extremely useful when you need an extra explanation of topics, and you learn better through listening.
Memrise
Price: Free / $9 per month / $59.99 per year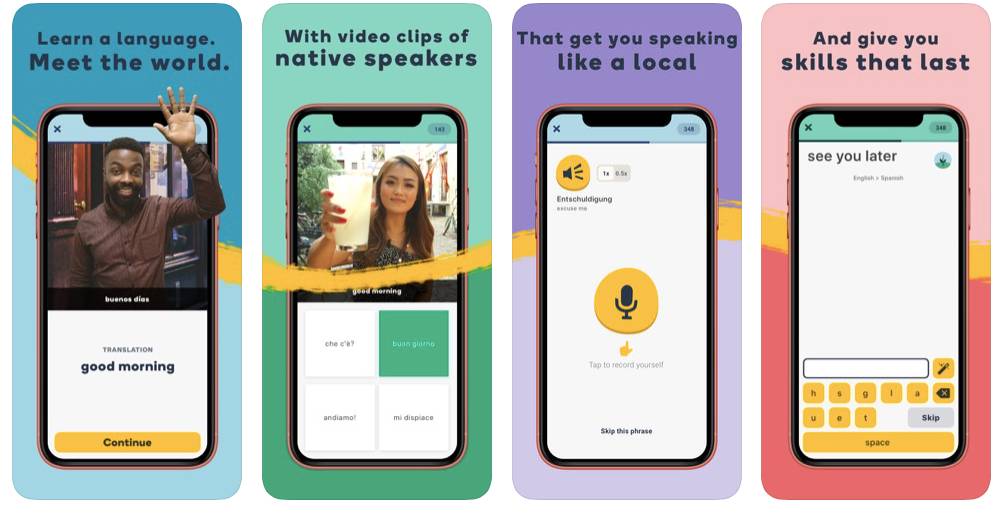 We bet you know this one already! Memrise is by far the best language learning app, the most popular and powerful. It enables to improve grammar, vocabulary and it provides with the feature of contacting other users, so you can practice your writing, reading and talking! It's totally worth its price, so if in doubt - just do it!
Simply Learn Russian
Price: Free / Up to $6.99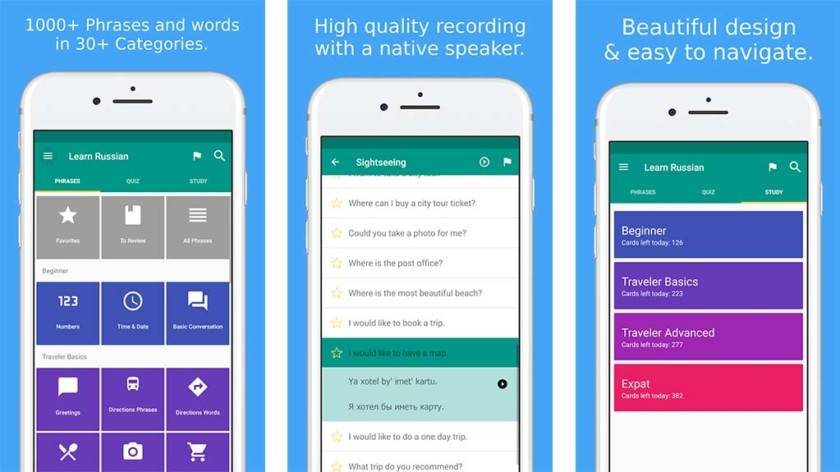 Just as the name suggests, the app lets you imply learn Russian! The app provides with flashcards, quizzes, and pronunciation exercises. It's a very basic tool with over 30 categories that include over 1,000 words and phrases.
HelloTalk
Price: Free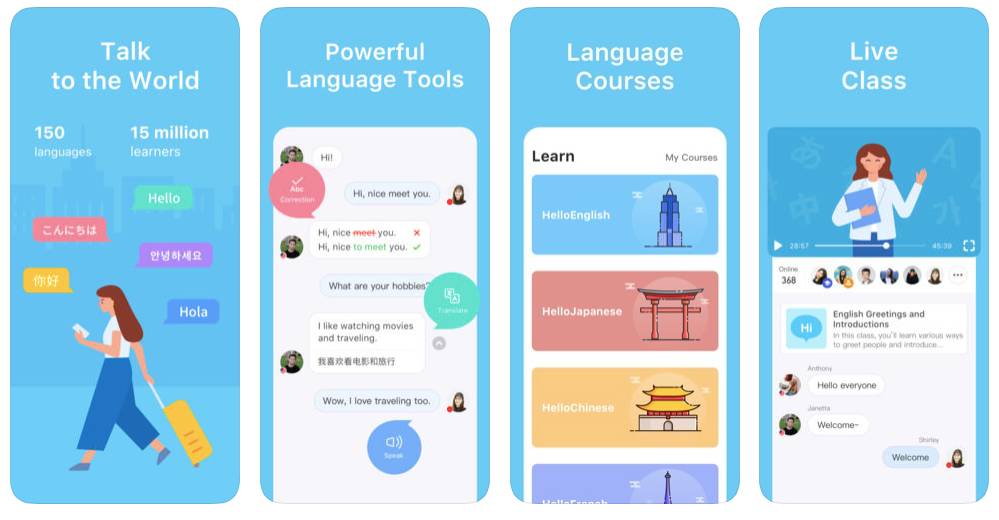 This app is an amazing way to improve your speaking skills! Once you feel comfortable enough with your Russian, get this app, find people who have similar interest, say hello and talk! You can run an audio call or video chats.
Tandem
Price: Free / $6.99 per month / $34.99 per year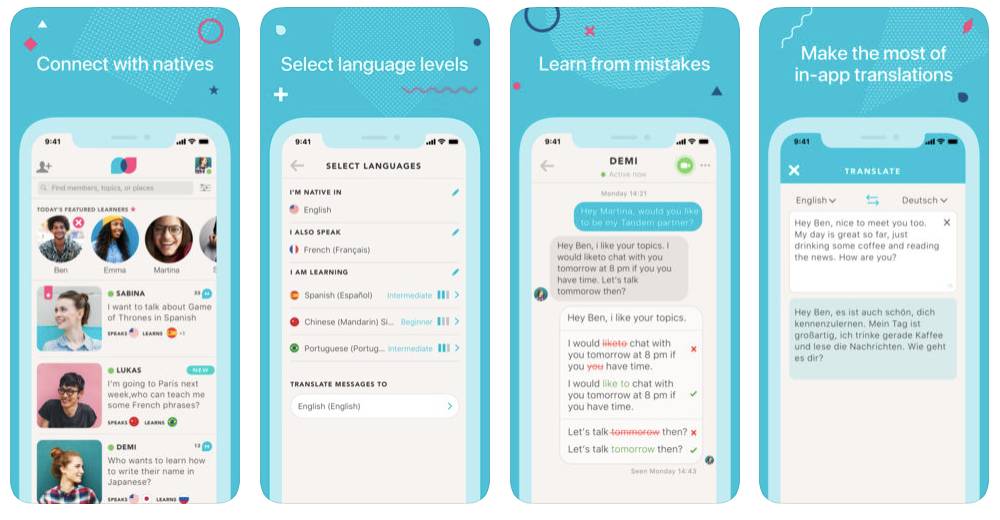 Tandem is a tool very similar to HelloTalk. It allows you to contact other language learners, and start a conversation! You can create your tandem of language exchange or simply learn something from native speakers. The big advantage is a chance to find a tutor who can give you private Russian classes.
iTalki
Price: $5 and more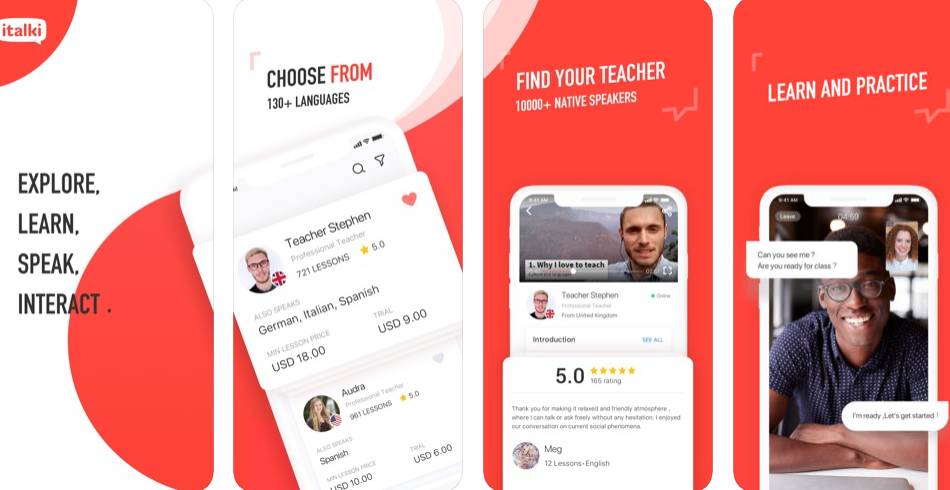 Last but not least, special shout out to iTalki. It's a platform that helps you become in Russian most efficiently - throughout the conversation. iTalk enables you to connect with people from all around the world to teach or learn a new language.
As a student, you can choose a teacher based on your goals and interests. You pay per lessons at the price that meets your budget and then take your classes anytime, anywhere.
Wrap up
Online tools such as apps let us stay motivated and committed to studying new languages. They have many advantages: you can study whenever and wherever you want, you can adjust the pace to your abilities, and many of them are free!
Support your learning process and download at least one of them to practice your Russian vocabulary. You will not regret, we promise!