Russian Language Summer School
8 weeks (or 4-7 weeks), from Jul 07, 2024 to Aug 30, 2024
Yerevan, Armenia
Apply by Apr 10, 2024
Price: $5,490
Discounted Price: $4,990 (If payment done until Feb 21, 2024)
Come and join the Russian language summer school organized by ASPIRANTUM - Armenian School of Languages and Cultures. The program will start on July 7, 2024, and will run for 8 weeks until August 30, 2024. If you prefer a shorter program, there are options for 4, 5, 6, or 7 weeks. For more information and to apply, please see the details below.
The testimonials of ASPIRANTUM Russian language summer and winter school alumni are available here: https://aspirantum.com/testimonials
2024 Russian language 56 days of the summer school will help the participants master written and oral modern Russian skills, read and interpret Russian texts from different periods, and rapidly deepen their knowledge of colloquial Russian.
Below, in the application form, you may select a 4-7 weeks program starting from July 7, 2024.
The eight-week Russian language summer school offers 160 hours of intensive Persian language classes for 40 days (from Monday to Friday each week). Every day the participants will receive Russian language instruction for 4 hours and after-class lectures, and extra training. The classes start in the mornings, and the schedule is the following:
The classes start in the mornings or at noon, and the schedule is the following:
09:00 (14:00) - 10:00 (15:00) - Russian language class
10:00 (15:00) - 10:10 (15:10) - Coffee Break
10:10 (15:10) - 11:10 (16:10) - Russian language class
11:10 (16:10) - 11:20 (16:20) - Coffee Break
11:20 (16:20) - 12:20 (17:20) - Russian language class
12:20 (17:20) - 12:30 (17:30) - Coffee Break
12:30 (17:30) - 13:30 (18:30) - Russian language class (fourth and final class)
During the Russian language summer classes, the following components will be covered every day:
Grammar: Every day class will cover the main grammatical concepts of the modern Russian language.
Vocabulary: During the 4-8 weeks course, it is anticipated that the participants will learn around 700-2000 new Russian words.
Listening: The participants will learn Russian through songs and movies and watch and listen to the news and other short videos about interesting and funny topics and stories about Russian realities.
Speaking: Every day the Russian language classes will include role-plays to exercise speaking through discussions and conversations.
Writing: Each day, the Russian language class participants will have writing assignments and homework to complete for the next day.
Reading: Every day, students will read and discuss political texts, prose and poetry, conversations, and news. The corpus of texts to be read and discussed during the classes comprises different prominent Russian authors, daily conversations, and news of the day.
Levels:
This Russian language school is designed for participants at least 18 years old.
The summer school 2024 will have 1 or 2 groups of up to 12 participants (the ASPIRANTUM Russian language groups during the last 8 years have usually had 2-8 students). The participants must have an upper elementary, lower-intermediate, and intermediate level of Russian language knowledge before starting the classes with ASPIRANTUM.
We can also offer beginner classes if you request so.
Deadline:
The deadline to apply to the 4-8 weeks 2024 Russian language summer school is April 10, 2024.
To apply, please fill in the application form below.
Deadline for discounted fee:
February 21, 2024 (see discount details in the "Participation fee" section below).
Participation fee:
The participation fee is:
$5490 - 8 weeks. Below, in the application form, you may also select a 4-7 weeks program.
$4990 - 7 weeks
$4490 - 6 weeks
$3990 - 5 weeks
$3490 - 4 weeks
Discount:
If you apply before February 15, 2024, and make the payment by February 21, 2024, the participation fee will be:
$4990 - 8 weeks
$4490 - 7 weeks
$3990 - 6 weeks
$3590 - 5 weeks
$2990 - 4 weeks
This price includes reading and writing materials, coffee breaks, welcome and farewell parties, transportation and meal costs during cultural trips, and some dinners with guest speakers.
We will not cover accommodation, breakfast, lunch, dinner, visa costs, insurance, travel costs to Armenia, from Armenia, and in Armenia, or any costs of accompanying friends or family members.
To apply, please fill in the application form below.
Registered participants should send 100% of the participation fee before May 15, 2024, online or via a wire bank transfer.
Trips in Armenia
- During the eight weeks of international Russian language summer school, five trips will be organized to Armenia's most famous cultural heritage sites. On the first day (7 July 2024, Sunday), the school will start with a trip to the Garni pagan temple and Geghard Monastery. During four other weekends, the participants will have guided trips to Amberd fortress, Lake Sevan, Ejmiatsin, Tsaghkadzor, Bjni, etc.
Accommodation in Yerevan
- Previously, our summer and winter school participants have found great accommodation deals through Airbnb. Airbnb works perfectly in Yerevan, and it is very easy to search and find a proper place. ASPIRANTUM staff is always ready to guide you and help to find the best accommodation through Airbnb. Please also check our detailed guide about how to find accommodation in Yerevan.
Scholarships
- Several scholarships are available to participate in ASPIRANTUM's Persian language summer school. For details on scholarships, please check our "scholarships" section.
Each summer school participant may find other sources of financial aid from their own University/School/Community or other relevant foundations.
Dostoyevsky Scholarships
Eligible candidates can apply for Dostoyevsky Scholarships. Please see the details here: https://aspirantum.com/scholarships/dostoyevsky-grants-to-learn-russian
Letter of Invitation
ASPIRANTUM will offer applicants an official invitation letter to support scholarship and travel grant applications.
For questions and inquiries, please contact [email protected] or WhatsApp Dr. Khachik Gevorgyan at +374-91-557978
To apply, please fill in the application form below.
"During my four-week Russian program with Aspriantum, my vocabulary and listening comprehension greatly improved. Learning from a native Russian speaker expanded my cultural knowledge and helped me to speak more naturally."

Charlotte Sarchet

Student, Russian and Central Eurasian Studies, Wittenberg University, USA

"At my university, I have been participating in taking Russian for a year. A year is a long time, 365 days, and hours and hours of Russian a day. Within three weeks at the ASPIRANTUM school, I have learned more information about the Russian language than I have in an entire year."

Dinara Dunham

University of Oregon, USA

"Not only does the ASPIRANTUM Russian language summer course provide high-class teaching, but Yerevan is one of the best places to practice Russian. Due to my ASPIRANTUM experience, I can now confidently speak and read in Russian and carry out my Ph.D. project in the history of soviet science diplomacy."

Gabriela Radulescu

PhD student, Technical University of Berlin, Germany

"I am very satisfied both at a personal and a professional level. I have been to many language schools all over the world, and these two weeks in Yerevan have been outstanding."

Germán Moreno González

Engineer, Spain

"My vocabulary increased enormously, grammatical issues were resolved and my pronunciation improved significantly."

Peter Cooper

IT specialist, Netherlands

"I had the opportunity to improve and deepen my knowledge of Russian language, culture and literature with the help of highly qualified teachers in a friendly environment."

Valentina Bernardi

MA student, University of Verona, Italy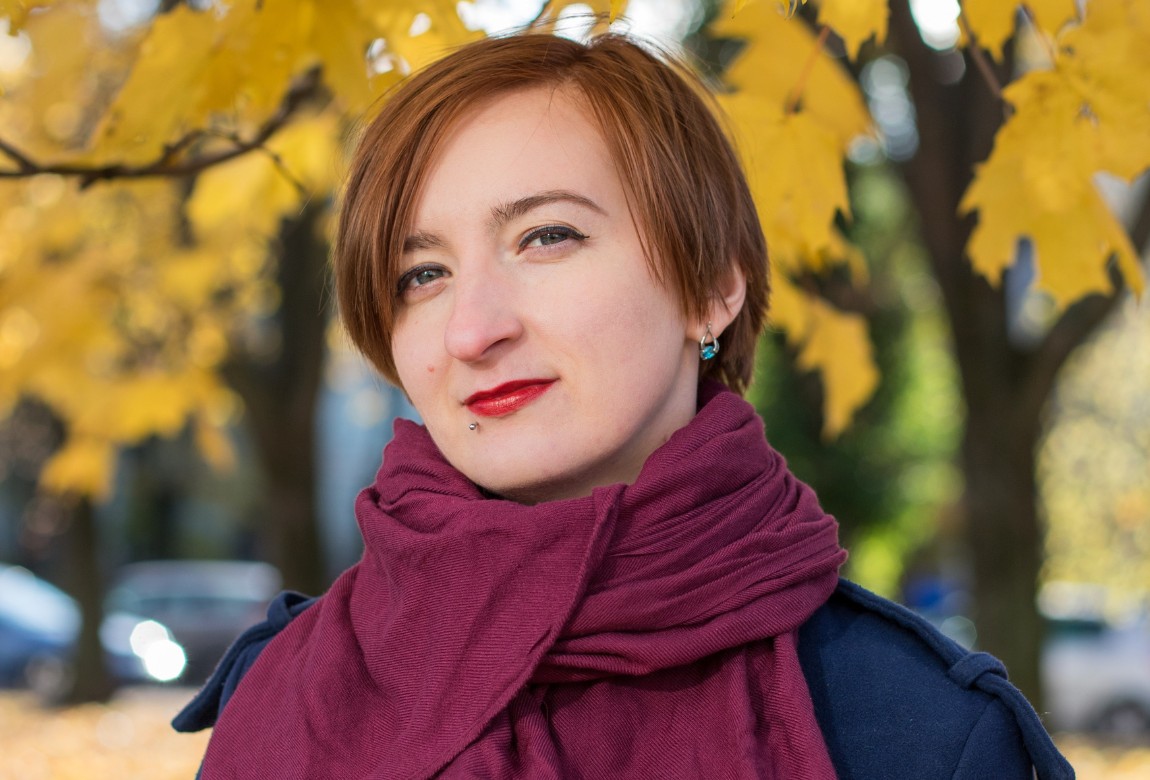 Alyona Shestakova teaches Russian and Old Slavonic in Yerevan and online in a way you love the language forever.
Scholarships for Russian Language Courses
Dostoyevsky Scholarships to Learn Russian in Yerevan
ASPIRANTUM announces "Dostoyevsky scholarships" for students in Russian Studies and relevant fields to participate in ASPIRANTUM's 4-8 weeks Russian language winter school 2023 in Yerevan, Armenia.
View
Apply
After you fill in all fields and press the APPLY button you will receive an email with the copy of your application, which will confirm, that we have received your application. If you do not receive the mentioned email with the copy of your application form within 20 minutes please send an email to us at [email protected]
See Other Russian Language Courses
Old Slavonic Online School, from Nov 06, 2023 to Nov 24, 2023 (3 weeks)
ASPIRANTUM, the Armenian School of Languages and Cultures, is hosting an online school for Old Church Slavonic. The three-week program will commence on November 6 and conclude on November 24, 2023. This online school aims to enhance participants' abilities in reading and interpreting Old Slavonic texts.
Learn More