Armenia is famous for its oriental coffee, and you just have to taste it! No need to mention that coffee is the best study companionship. We are sure that at least once you will be down to take a break from your course and explore best cafeterias in the city. Luckily, the participants of ASPIRANTUM language programs are surrounded by wonderful coffee shops where is possible to study or simply take a rest.
Visiting local coffee shops in Yerevan is an excellent opportunity to practice your Russian and Armenian. Attempt to order a drink or a snack, ask the waitress how is she, and call the waiter to bring you the check - all with a newly learned vocabulary!
Below we described coffee shops with cozy, focus and learning-friendly atmosphere, that you have to check out:
Mirzoyan Library, 10 Mher Mkrtchyan Str., Yerevan 0010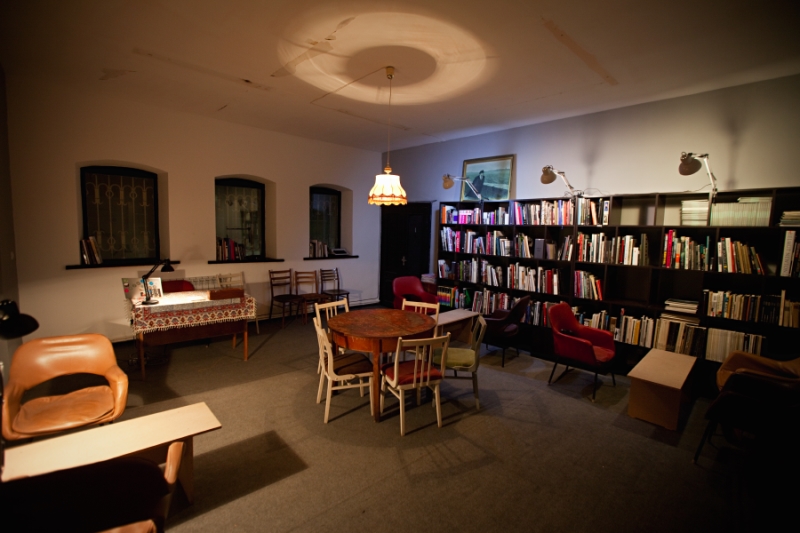 Mirzoyan library is a particularly famous spot on a Yerevan map of alternative must-seen places. It provides great music (check out their events!), delicious coffee and cocktails. The interior design is worth visiting itself, and many artists exhibit their work out there. Mirzoyan is an excellent space for writing and studying since visitors come there to relax, focus and work on their ideas!
Green Bean 10 Amiryan Str., and 38, Isahakyan Str., Yerevan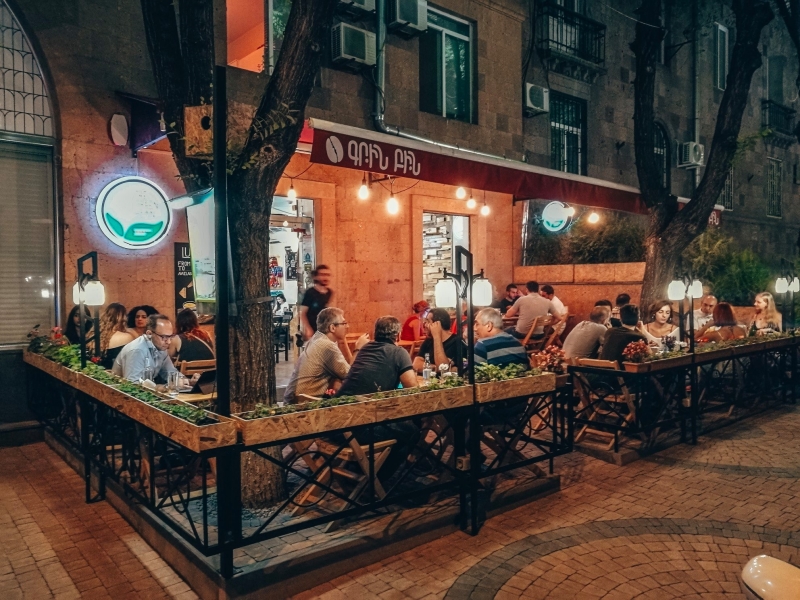 Coffee shops lovers of Yerevan always argue which Green Bean location is better: Cascade or Amiryan. You have to check them both and find out!
Both places are always full of energetic youth - they read, write, and hang out with a company of delicious, just grounded coffee. In the menu, you can find healthy, vegetarian and vegan-friendly dishes that can satisfy even the pickiest taste. Also, both locations offer unlimited filtered coffee for only 1600 dram, so it's a perfect place for long study sessions!
Lovers Park and Achajour Cafe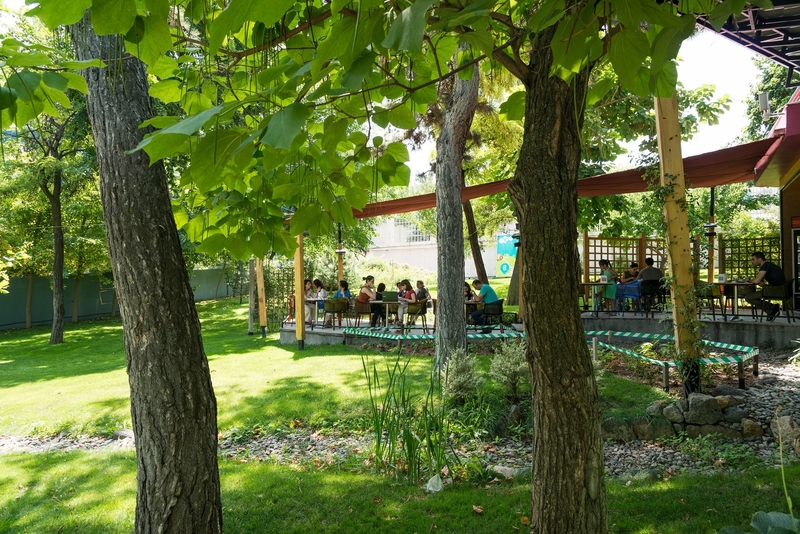 The Lovers' Park is located in the city center of Yerevan, just right at the exit of Marshal Baghramyan metro station, next to the Parliament building. It's a charming and beautiful place that is just perfect to take a break during the day. In the park, you can find a small cafeteria "Achajour" where you can relax, focus, and enjoy a calm atmosphere. Either you want to have a picnic with your classmates or study, you should check out this astonishing location!
August Cafeteria, 2 Tamanyan Str., Yerevan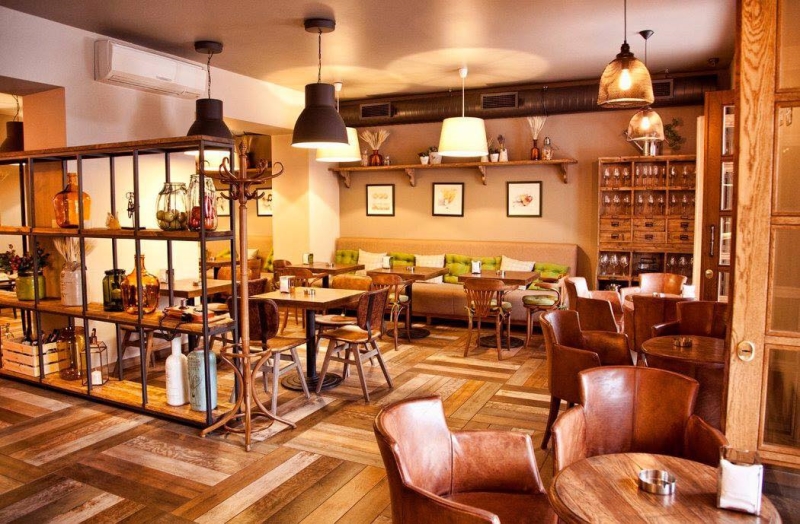 Once you get to Yerevan you have to visit the Cascades! This famous place is full of life for the whole day and night. The Cascades is also a spot of the coziest and most fashionable cafeterias in the city. Above we have already mentioned Green Bean, and August is another must-try study and coffee drinking location!
August Cafeteria has both indoor and outdoor tables, that are always full of locals enjoying themselves! The cafeteria offers a rich menu with delicious meals and cocktails. It opens at 9 a.m., so you can make sure to try their breakfast offer and hang out with your ASPIRANTUM folks!
Aperitivo, 1/3 Tamanyan Str., Yerevan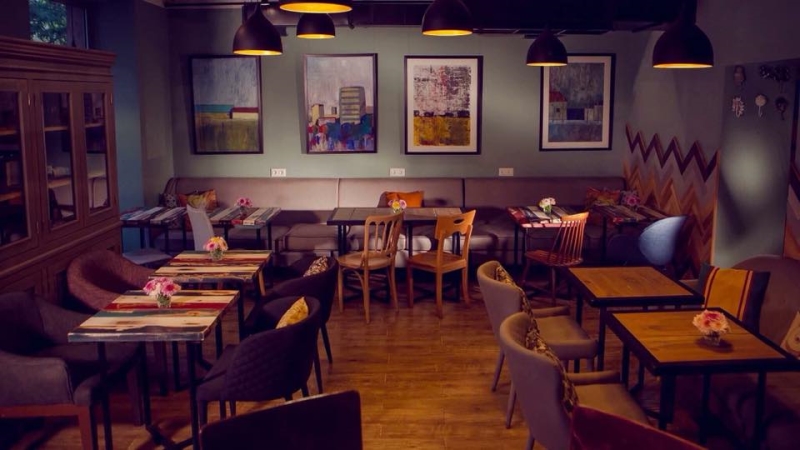 Another fashionable Cascade-located spot that should be on your list of must-visited cafeterias. We featured Apertivo for a very significant reason: it opens its door at 7 am! If you are an early bird, join your troop and enjoy the peaceful atmosphere out there from the early morning. Apertivo's menu includes delicious dishes of European and Armenian cuisine, so for sure you will find something for yourself, either it's a breakfast of a dinner.
Art Bridge, 20 Abovyan Str., Yerevan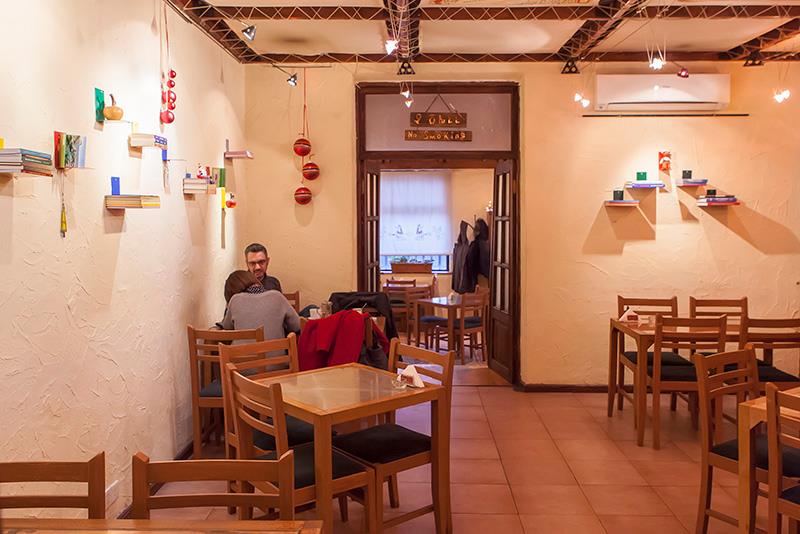 Art Bridge is a stylish, cozy cafe and bookstore, where you can find a peaceful corner despite the moment of the day. This coffee place is always full of book worms that enjoy the freshly prepared coffee. The extremely friendly staff will help you pick up a book so you can practice your reading and writing skills. Make sure to try out some of their delicious salads and kinds of pasta!
Dalan Gallery, 12 Abovyan Str., Yerevan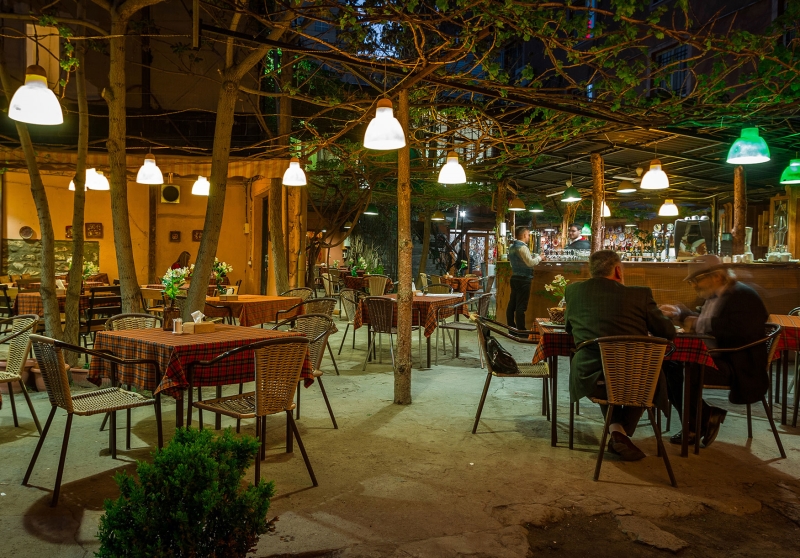 Dalan Gallery is famous for its souvenir store, but not many know that behind the counter there is a beautiful restaurant space. You can find there a joyful vibe that will totally motivate you to study! The gallery provides both outdoor and indoor space so regardless of the season your ASPIRANTUM program starts you will be able to spend some time on studying and enjoying Dalan's delicious coffee!
Coffee Point, 5 Zakiyan Str., Yerevan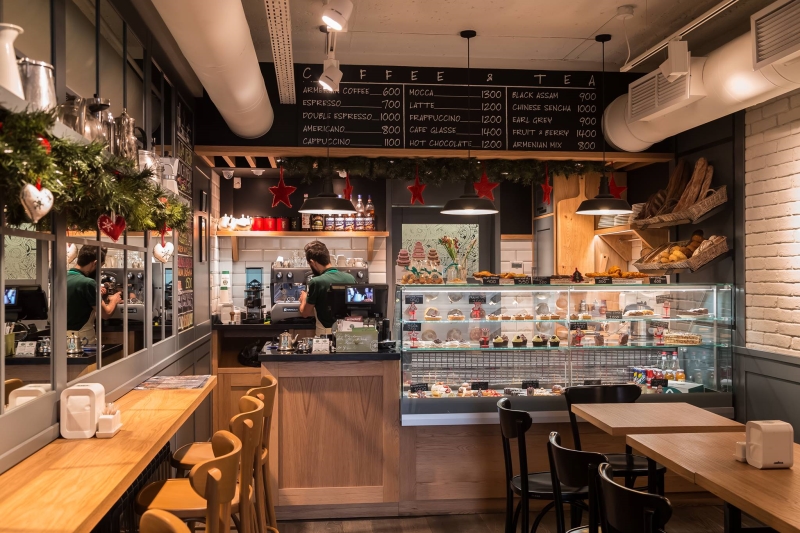 Coffee Point is an exceptional place to start your day, get fresh breakfast and enjoy just brewed coffee. The place is remarkably cozy and welcoming! You can spend there your morning and repeat the study material, or just take a short break between classes. Company of homemade bread and pastries is guaranteed!
ilik, 25 Mesrop Mashtots Ave, Yerevan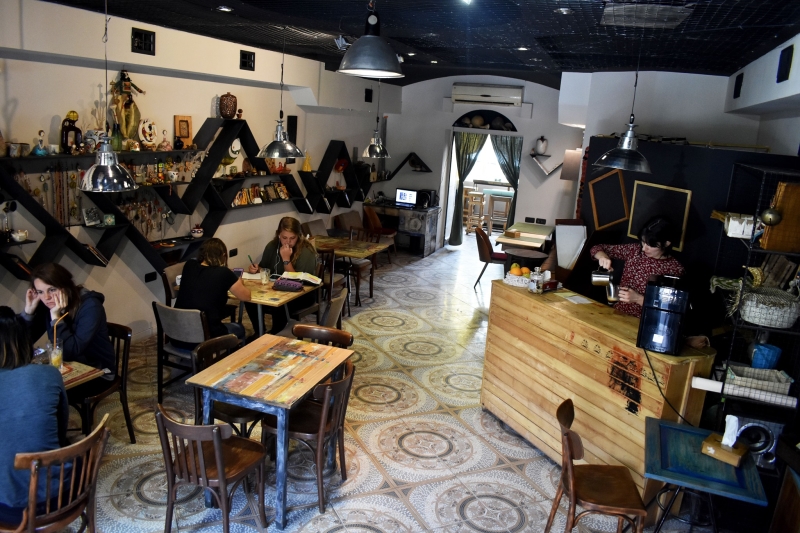 ilik is an experimental cafe space located in the heart of Yerevan. It offers art, good food and many kinds of coffee. Even though Ilik is placed on the busiest street in the city, you can find there a place to hide, enjoy the company of local youth, practice your language skills, and simply grab an oriental coffee.
Wrap up
Once you get to any of these places - listen to conversations around you. Try to understand the topic of the discussion and catch some vocabulary. On Yerevan's streets, you can hear Arabic, Russian, Farsi and Georgian - all of the languages offered at ASPIRANTUM! Keep your ears focused and take the fullest from the opportunity of attending the summer or winter language school!
Before you go to any of described above wonderful, and unique places, make sure you are able to order coffee by yourself! If you are a participant of ASPIRATNUM Armenian language courses you will practice all of this material during your class, but surprise everyone and learn it now.
How to order coffee in Armenian
I will have a coffee - Mi hat surch
With / without milk - Katov / Aranc kat
With / without sugar - Shakarov / Aranc shakar
Take away - Tanelu
Thank you - Shnorakalutyun
Check please - Hashive
We have also prepared an article for you about the restaurants in Yerevan and the best beers and beer houses in Yerevan.